military
Russia: Deploying Unstoppable Hypersonic Zircon Missiles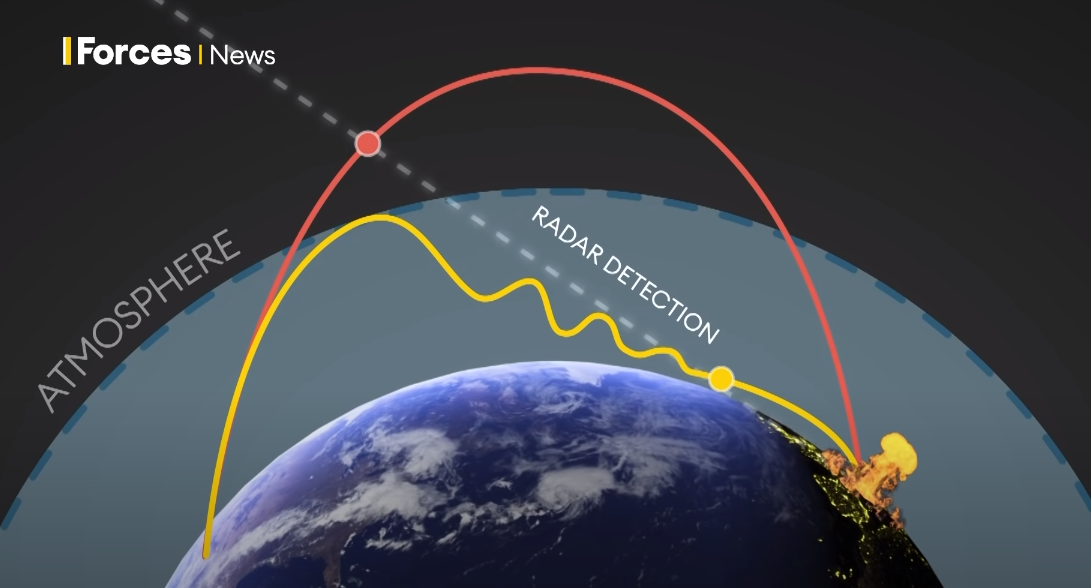 ---
Russian President Vladimir Putin is aggressively posturing toward the West in reaction to the escalating situation in Ukraine.
Putin is deploying a warship equipped with hypersonic Zircon cruise missiles to signal to the West that he would react with force if required.
I assume this is a signal that Russia is trying to signal swiftly and harshly to any further escalation by the West in Ukraine. As Putin personally announces the deployment on national television.
This poses a greater geopolitical danger, and we must continue to monitor the situation and watch for any escalation of hostilities between Russia and the West.
---
A quick rundown on hypersonic missiles
Some readers may ask themselves what hypersonic missiles are or assume they know and don't give more thought to them.
However, most of my CryptoTwitter readers, as us men, have the masculine urge to become experts in any field. May it be about cryptocurrency, forex, politics, geopolitics, war, weapons, or bankruptcy.
You can hear the typing in Discord rooms as soon as some news breaks out, and we are suddenly experts in it. It's the masculine urge to become experts in current topics. For any women reading this, sorry ladies, we just can't help it.
So quick rundown begins.
Hypersonic missiles. While some claims regarding hypersonic missiles are overhyped, one is true.
Hypersonic missiles are weapons capable of traveling at speeds greater than 5 times the speed of sound (Mach 5).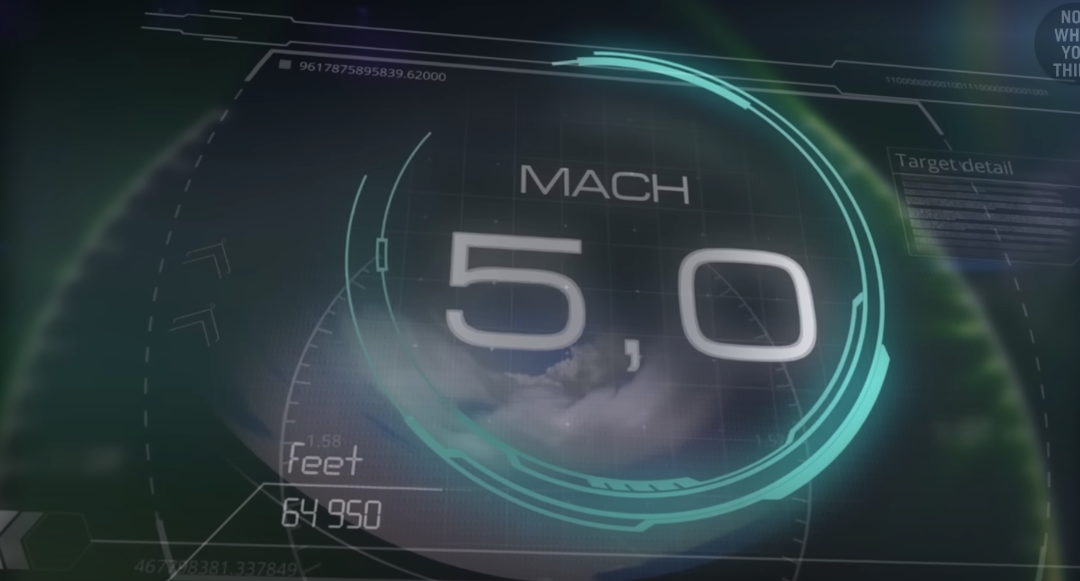 Unleashing a hypersonic missile, a hypersonic glide vehicle or aircraft equipped to travel at tremendous speeds, would render it practically invulnerable to all enemy air defenses.
Hypersonic weapons are more difficult to counter than traditional rockets as they can travel quickly for extended periods and are highly maneuverable, making them less foreseeable than standard ballistic missiles.
With hypersonic weaponry, you can move freely through hostile airspace, and there's nothing the opposition can do to stop you.
This makes them more difficult to counter than traditional ballistic missiles due to their speed, maneuverability, and long flight duration.
Ballistic missiles have flown in predictable parabolic arcs for centuries, like a ball thrown into the air. It means they can be detected early in the flight.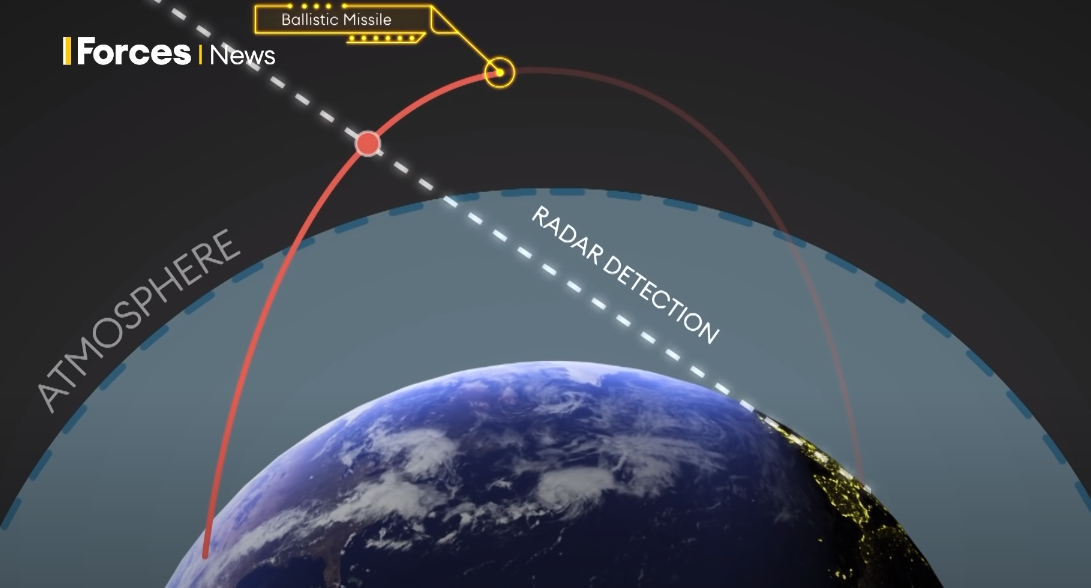 But hypersonic missiles are a different beast entirely
To maximize speed, they exploit the laws of physics and drag zigzag across the sky, swooping, soaring, and changing direction like no other missile.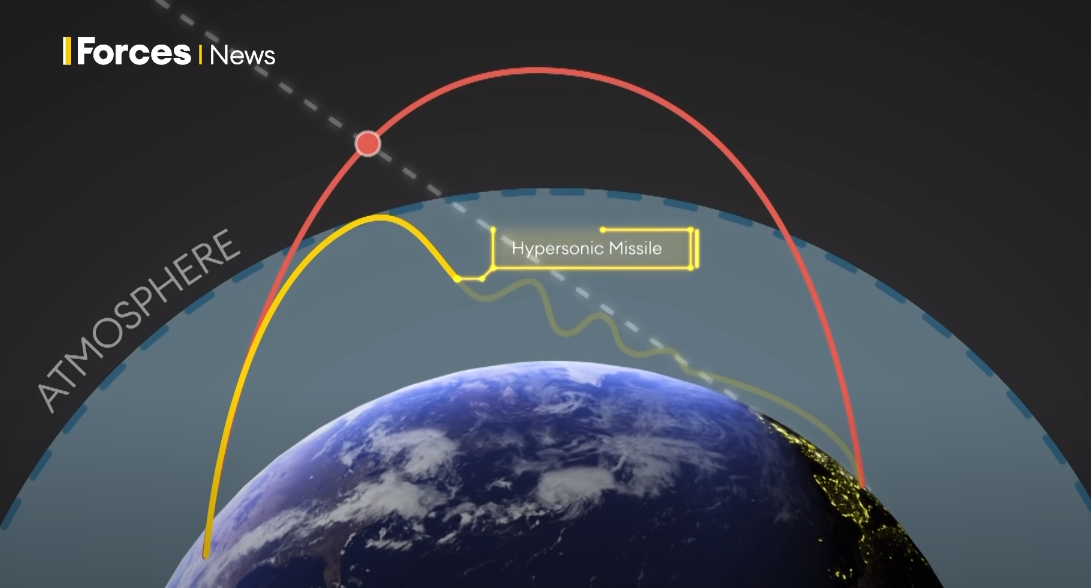 Though they can move unimaginably fast, they remain undetectable until it's too late to act.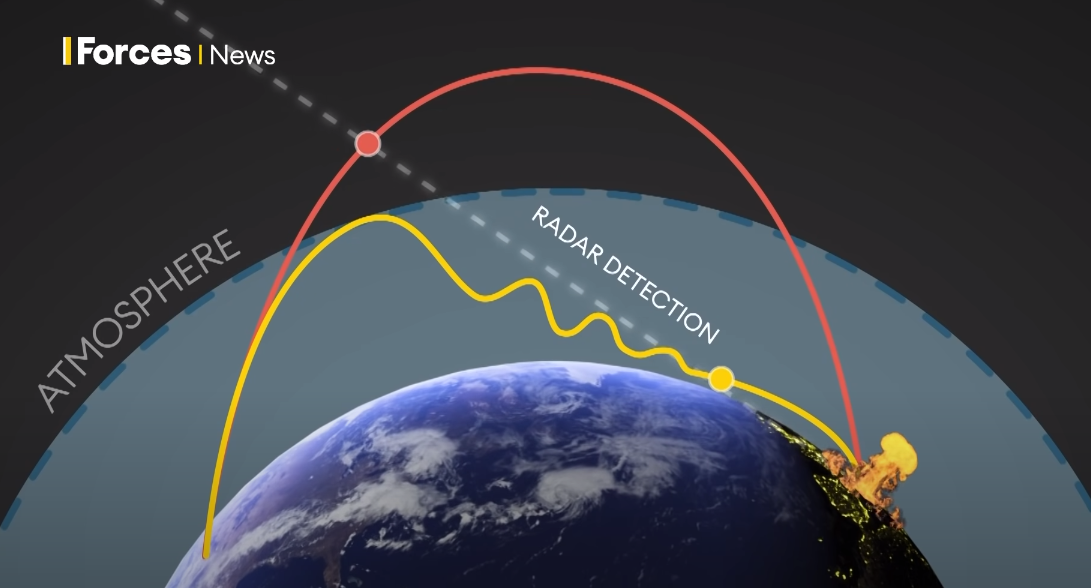 Hypersonic missiles are primarily used as strategic deterrence, as they are almost invulnerable to enemy air defenses.
---
Before continuing reading
Upgrade to a premium subscription today for unrestricted access to this newsletter for research about finance, bitcoin, options trading, stocks, forex, volatility, cryptocurrency, bitcoin, macroeconomics & more.
Your subscription makes it possible to keep continue posting like an autist.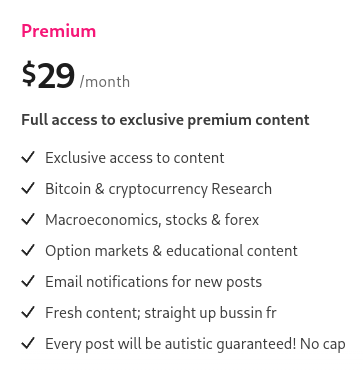 ---
Some implications
Hypersonic missiles move at speeds that are 5 five times faster than the speed of sound. They work because they have special parts inside that, along with aerodynamic forces, make it possible for the missile to move at such a high speed. If a hypersonic missile stays in the air for a long time, it needs to be able to handle the extreme heat and G-forces it will experience while in flight. Here, the idea of "reentry blackout" is essential.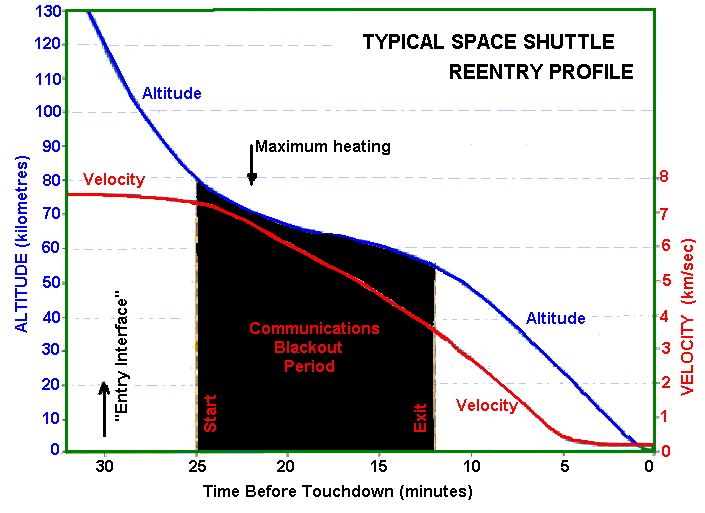 A reentry blackout happens when the missile is surrounded by plasma because it was so extreme when it came back into the atmosphere. This plasma makes it hard to talk to the missile and the area around it so that no useful information can be received. This is seen in spacecraft like the Space Shuttle, which has a 12–13 minute communication blackout during its reentry. Even hypersonic missiles can't talk to each other because of the atmosphere, but the length of the blackout depends on the missile.
A hypersonic missile needs to handle a blackout so that its direction and location are still known and stable even when it's going very fast and getting very extreme. Due to the missile's extreme temperatures during reentry, it must be built and insulated especially. This keeps its guidance and communication systems from getting damaged. During the blackout, communication can also be improved by injecting water into the plasma field, which was tested for the Space Shuttle.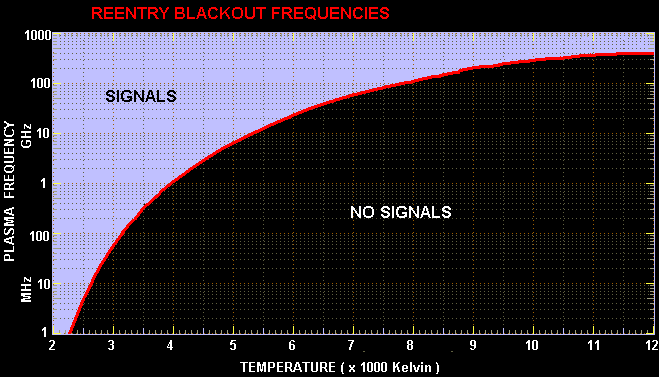 As a result, reentry blackout is a very important idea for hypersonic missiles because it affects how they are designed, built, and guided. If there isn't enough thought put into it, blackout periods could cause the missiles to deviate from their planned course, which could hurt their targets and missions.
---
The frigate "Admiral of the Fleet of the Soviet Union Gorshkov" is armed with the newest hypersonic missile system, "Zircon," which has no equivalents.
Minister of Defense Sergei Shoigu replied to the news by claiming that this ship, equipped with Zircon missiles, can deliver devastating, accurate attacks against land and sea enemies. According to reports, Zircon missiles can travel at 9x the speed of sound, making them impossible to intercept.
This is the first time that hypersonic missile deployment has been made public. The frigate is currently on a mission in the Atlantic and is scheduled to enter the Mediterranean Sea as part of that operation. However, the exact timing is unknown.
This, however, underlines the strength of Russia's military capabilities and the need to keep up with military advances, which I underestimated, perhaps?
---
The Zircon hypersonic cruise missile
The Russian Ministry of Defense made the Zircon hypersonic cruise missile. It is a type of hypersonic missile. It can fly 4 to 6 times faster than the speed of sound and has a range of up to four thousand kilometers. The Zircon missile is one of a kind because it can attack both land and sea targets.
Like other hypersonic missiles, the Zircon needs to handle the high speed and extreme heat that come with it. Here, the idea of "reentry blackout" comes in handy. As the missile returns to the atmosphere, a plasma field will form around it, making it impossible to talk to it for a short time. As with other hypersonic missiles, the Zircon needs to be able to handle this blackout period so that it can navigate and stay stable during its trip.
So that it can do this, the Zircon missile has advanced insulation and building methods that keep it safe from high temperatures. The Zircon is also made with complicated control systems that help it stay on target and deal with the high G-forces that come with its speed.
Also, the Zircon has a navigation system that uses GPS signals and advanced computer algorithms to help the ship find its way during the blackout.
Overall, the Zircon hypersonic cruise missile is like other hypersonic missiles in that it needs to be able to handle the blackout period that comes with re-entering the atmosphere at high speeds. So that it can do this, it has several components and systems that let it handle the extreme temperatures and G-forces and keep navigating even when it can't talk to the ground.
---
US Sending Patriot Anti-Air Defenses to Ukraine
With the possibility of a Russian aerial strike on Ukraine, the United States has provided Ukraine with Patriot anti-air defenses.
However, the Kremlin has repeatedly urged the West to stay out of Ukrainian affairs, citing concerns that more Western involvement may lead to a more escalation of relations between Russia and the West.
It will take at least 6 months for Ukrainian people to be trained in their mission.
---
The US Lost the Hypersonic Missile War?
Hypersonic missiles are weapons that travel faster than Mach 5, which is five times the speed of sound. The US, Russia, and China have all invested in developing and deploying hypersonic technologies.
Russia and China seem far ahead of the US in terms of hypersonic missile development due to their military transparency and tight media control compared to the US. Russia has successfully tested the RS-28 Sarmat, a ballistic missile with the Avangard hypersonic glide vehicle inside, and claims to have successfully put a nuclear warhead on it. Russia also has the Kinzhal hypersonic missile, while China has developed the DF-ZF hypersonic glide vehicle.
The US is far behind due to bureaucratic delays, a lack of urgency to develop hypersonic missiles, and failed tests due to faulty components. However, the US is pushing forward, and in 2021, the Pentagon allocated $3.2 billion towards its hypersonic technology development, with 7 different projects being funded over the next couple of years.
In 2022 the Pentagon budget for hypersonic missiles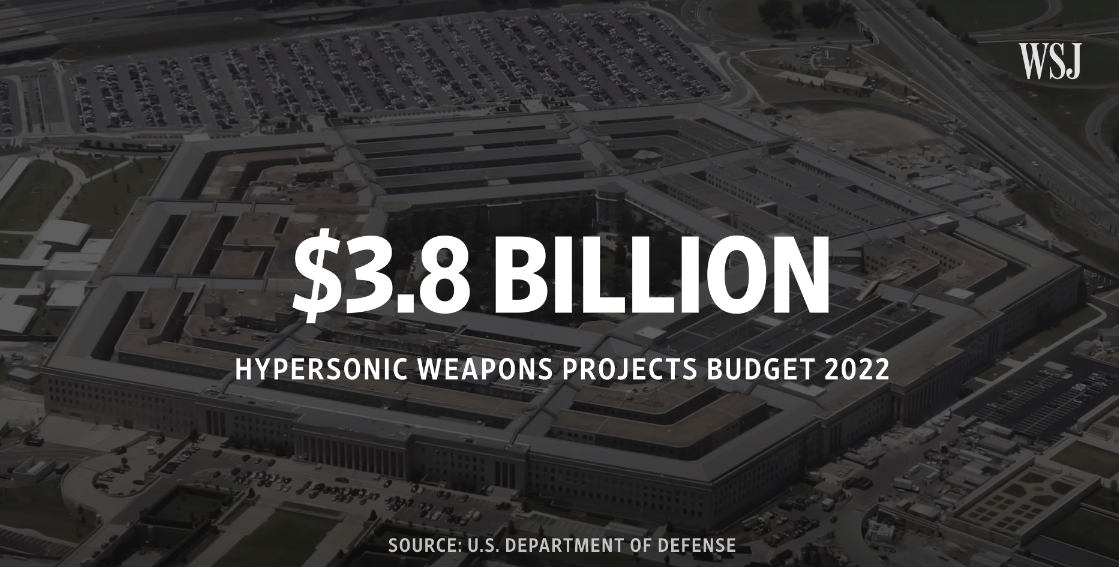 These projects aim to develop a non-nuclear, accurately deployed hypersonic missile as a powerful deterrent to military threats. The US is also attempting to partner with private companies, like SpaceX, to use their resources and technology to quicken the development process.
Overall, hypersonic missile technology is a rapidly growing field being pursued by all three world powers. However, the US is currently at a disadvantage, with Russia and China ahead in developing this field.
---
Are we fucked?
Are we fucked? That is the most important question, I guess. The deployment of the Admiral Gorshkov warship is of great concern to NATO because it represents a direct military threat to their member nations.
The Zircon cruise missiles can target any point within 800 miles of its launch site and, as a result, indicate that NATO countries may be within striking distance. The hypersonic missiles also make it extremely difficult to detect and intercept them, which poses an even greater threat.
Furthermore, the fact that the missiles carry a nuclear payload has raised further alarm among NATO members because a nuclear conflict would have devastating global consequences.
NATO countries must devise a plan to address this threat, which could include increased regional surveillance and intelligence-gathering operations and increased defense spending. NATO must also develop a collective response plan to ensure that they will be prepared to respond quickly and efficiently if an attack happens.
Media outlets reported on this:
Center news outlets:
Right-wing news outlets: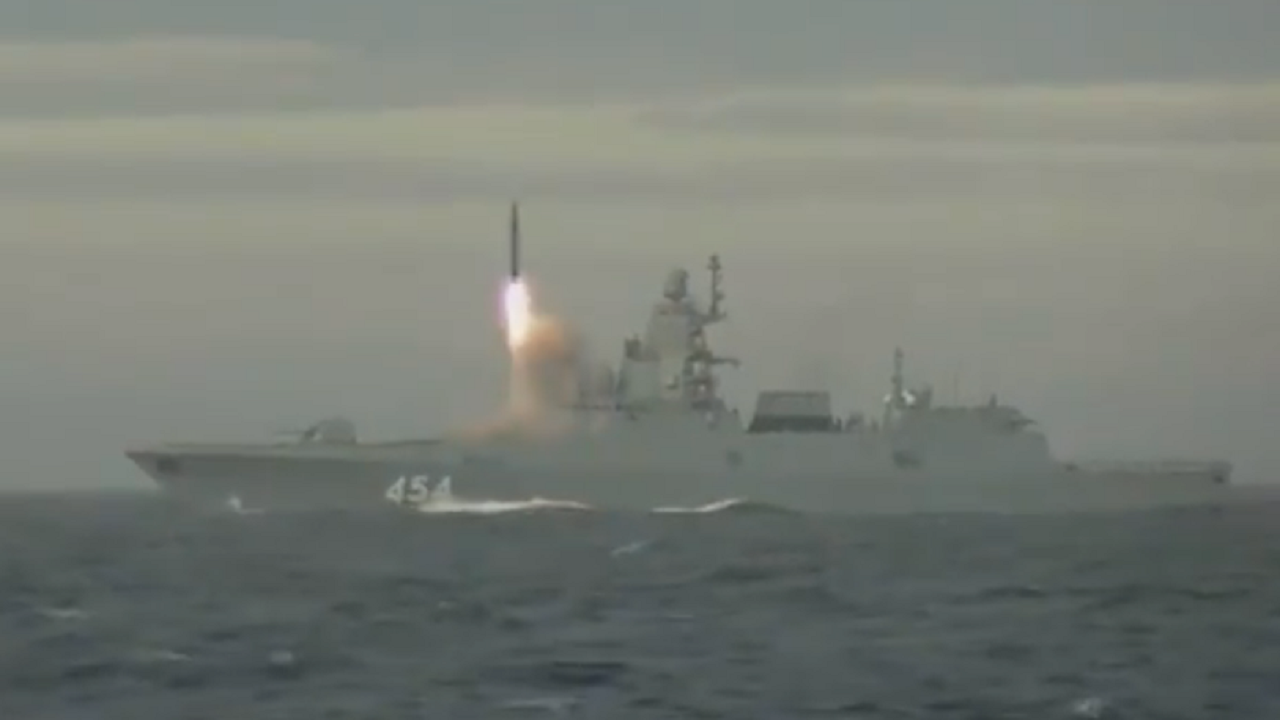 Left-wing:
https://www.usnews.com/news/world/articles/2023-01-04/putin-sends-off-frigate-armed-with-new-hypersonic-cruise-missile