This summer, quiet markets favored the carry trade. Popular funding currencies here are still the JPY and the CNY.
The carry trade involves borrowing low-interest currency and investing in high-interest currency to profit from interest rate differential and exchange rate movements. Traders often use JPY and CNY as funding currencies due to their low-interest rates and stable exchange rates, with USD being a popular target currency due to its higher interest rates and a strong economy.
A higher USD/JPY means that the USD appreciates against the JPY, which is good for the carry trade. A lower USD/JPY means that the JPY is appreciating against the USD, which is bad for the carry trade.
Short-covering rallies in the JPY may happen during risk-off periods, such as the bond sell-off in early August. However, the carry trade can only be disrupted by a consistent increase in volatility.
July's adjustment to the Bank of Japan's Yield Curve Control, which involved raising the cap on 10-year JGB yields to 1.00% from 0.5%, did not result in a stronger yen. No additional changes by the Bank of Japan are expected until late October.
It seems that the BoJ may have to intervene once more if the USD/JPY goes above 145/146 in order to limit its topside.
If we see a weaker dollar in 4Q, as well as some additional BoJ adjustments we may see it push back down to 130.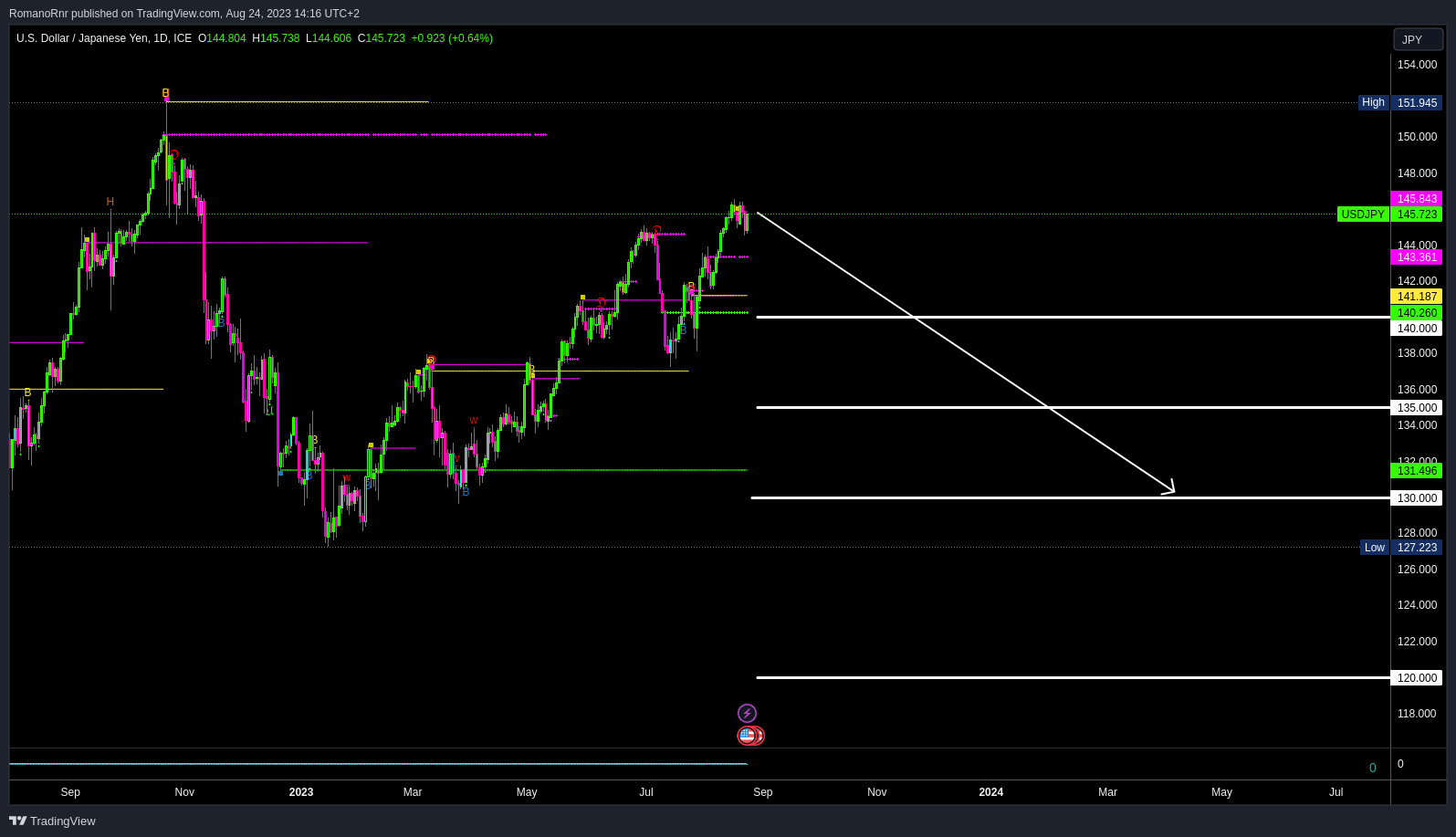 I did not enter the trade yet, for now it remains an idea *
---
Are you a premium member of the newsletter but still didn't join Discord? (Also article does not end here)
Join Discord to get the full value out of the newsletter. There's no extra cost associated with Discord. It's included. All service ;)
Yes, options data such as dark pools, unusual flow, etc, are also included.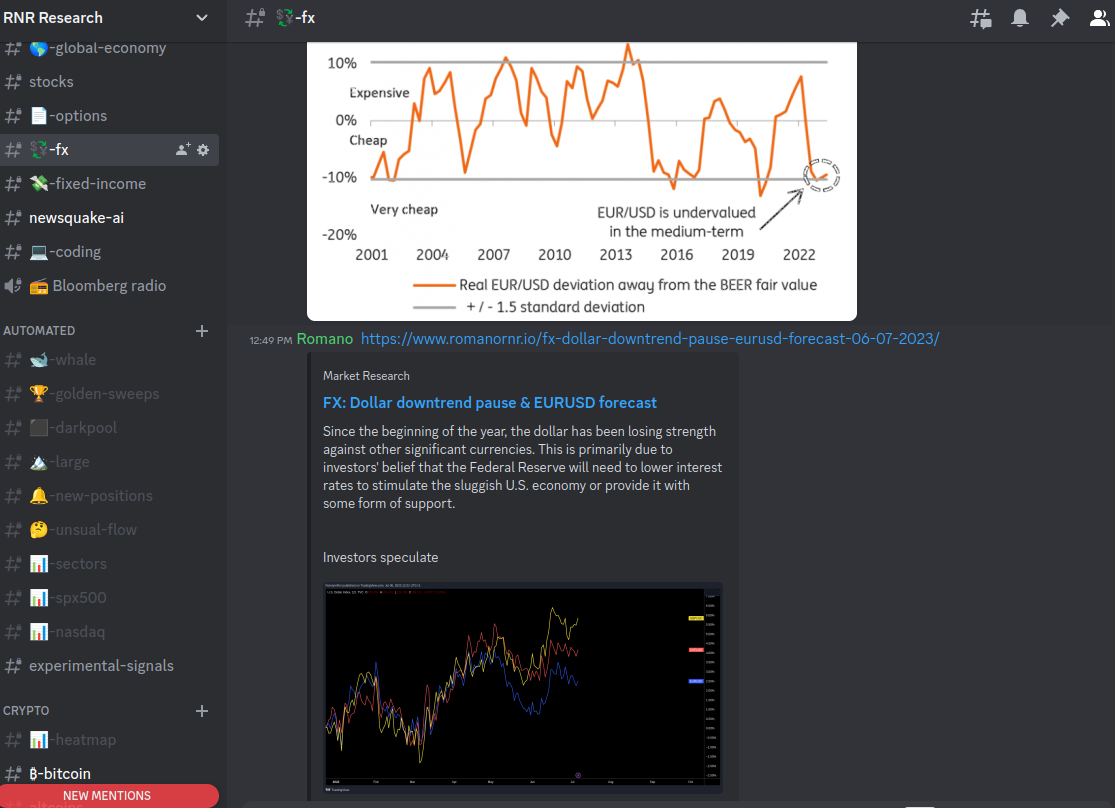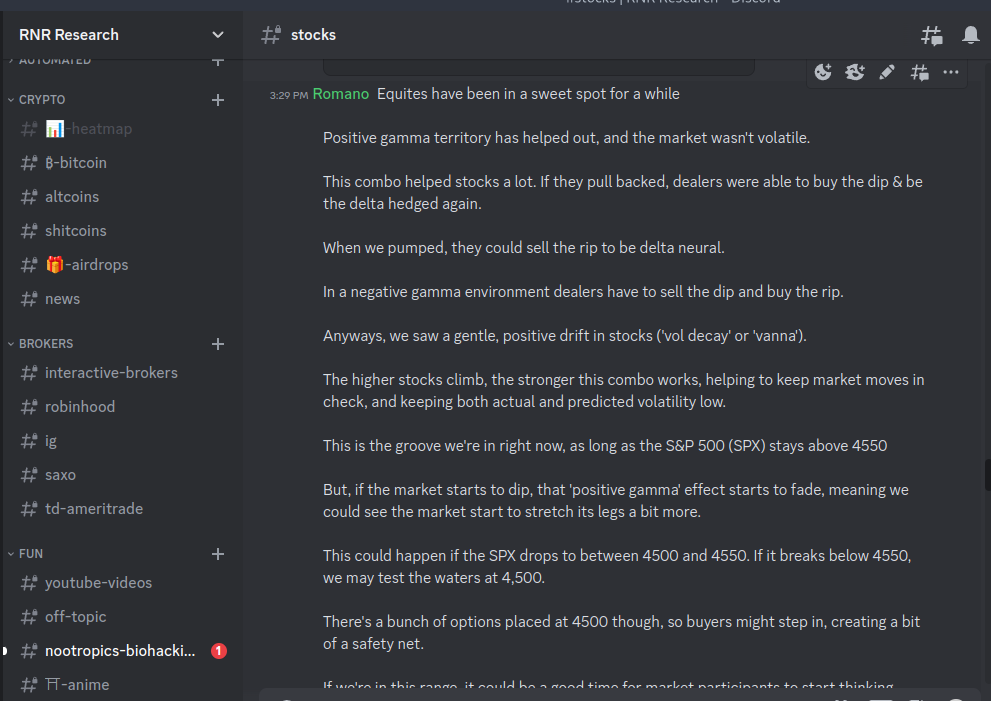 —
ApeX DEX
Before continuing to read this, ByBit has made KYC mandatory as many other exchanges. Why not try out ApeX DEX? You can use your wallet or social account to use the DeX. No gas fees are required for trading & the fast trading experience is like a CEX.
Consider ApeX DEX
Instructions:
https://twitter.com/RNR_0/status/1652360705331347461
For a lifetime fee discount, check the link
Ref code: 46