News
The U.S. Debt Ceiling & USDJPY opportunity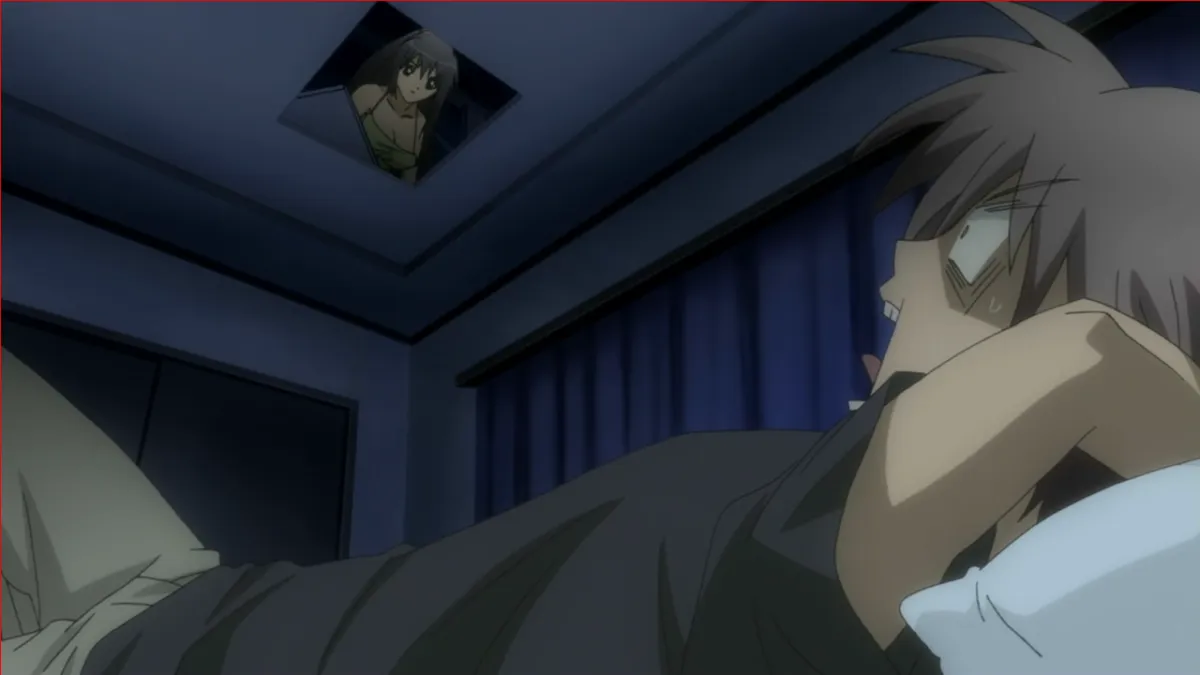 This time we are left to focus on 1Q2023 US GDP & core PCE inflation figures and the debt ceiling debates (again). Also, the Federal Reserve is entering a blackout period ahead of the anticipated rate meeting on May 3rd, 2023.
A blackout period for the Federal Reserve is a time period ahead of an important monetary policy decision (such as the upcoming rate meeting on May 3rd). During that time, all communications from the Federal Reserve are restricted, including speeches & press conferences.
This is because policy markets can have a period of focused discussion without possible interference and disruptions. After the blackout period ends, the Federal Reserve will release decisions or statements resulting from their meetings.
Tip: Use the play button to listen to the article instead of reading. Sit back and relax
Also, at the end of the article, there's a Discord invite link for subscribers
---
US debt ceiling
The US debt ceiling is the legal limit on how much the US government can borrow to pay its bills, which is called the debt ceiling.
Well, a video might be more useful, right?
Congress sets the debt ceiling, and the debt ceiling debate has been raised many times. If the debt ceiling isn't raised, the Treasury Department will run out of money and have to stop paying some of its bills like interest on the debt, social security payments, medicare, and tax returns. That would be the spark of a financial disaster that would hurt the US and its image around the world. In 2020, the debt ceiling was put on hold until July 31, 2021.
Over the years, the debt ceiling has been used for political debates. Let's go over the split in opinion between Democrats and Republicans.  
Republicans: Raising the debt ceiling should come with cuts on spending and policy changes.
Democrats: The debt ceiling has to be raised without any conditions.
Now, even if you're pro-democrat due to a different stand about Ukraine, Russia, wars, ESG, and the unending debate about how the right wing is for "edgy kids" or "racists," what do you think? Should the debt ceiling be raised without any conditions?
In 2011, Obama and House Speaker John Boehner made a budget deal that included spending limits and a special committee to find ways to save money.  The deal also raised the debt ceiling until 2013. However, Standard & Poor's still downgraded the U.S. credit rating, stating that politicians were playing too close to the edge and lack of fiscal credibility.
Since then, Obama refused to talk with Republicans about raising the debt ceiling in 2013 and 2015. In the end, Congress passed clean raises with backing from both parties. During his time in office, President Trump also signed a few changes to the debt ceiling that didn't cause much trouble.
However, the current situation is different, as Republicans have regained control of the House.
Kevin McCarthy, the speaker of the House, suggested a bill that would raise the debt ceiling until 2024, but it would also reduce spending and eliminate parts of the "Inflation Reduction Act" that Biden signed.
Biden and Senate Majority Leader Chuck Schumer both said that the bill wasn't good enough and called for everyone to work together to raise the debt ceiling without any conditions.
As of now, there's no clear resolution. Congress is running out of time to move before the US could default on its debt. There's a lot at stake for both the Democrats and Republicans and, of course, the rest of the world.
This week, House Republicans may decide to raise the debt ceiling until next year.
However, the Senate, which Democrats control, has vowed to reject this plan because it includes spending cuts.
So, we might see little to no progress unless the PCE inflation number on Friday surprises us above the expectations of 0.3% month on month.
---
Before continuing reading, consider subscribing to the premium newsletter, which includes access to Discord Research room & discussion as added bonus.
Even if you don't trade, the airdrops shared in premium articles and Discord makes up for the subscription cost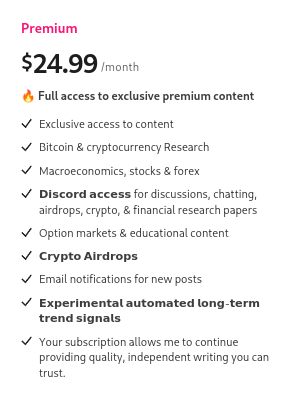 Premium subscription
Exclusive access to content
Subscribe
Anyways you can continue to read further. The article does NOT stop here.
---
BoJ Meeting Presents Opportunities Despite US Banking Crisis
The newly appointed Bank of Japan Governor Kuzeo Ueda takes on his first policy meeting this Friday, April 28, 2023.
Despite the lack of expectations in changes to the BoJ's Yield Curve Control policy this month, the meeting may provide insights into the chance of potential adjustments by June.
With the ongoing US banking crises, expect USD/JPY to stall at 135 with a final target down to ~125
A good risk/reward trade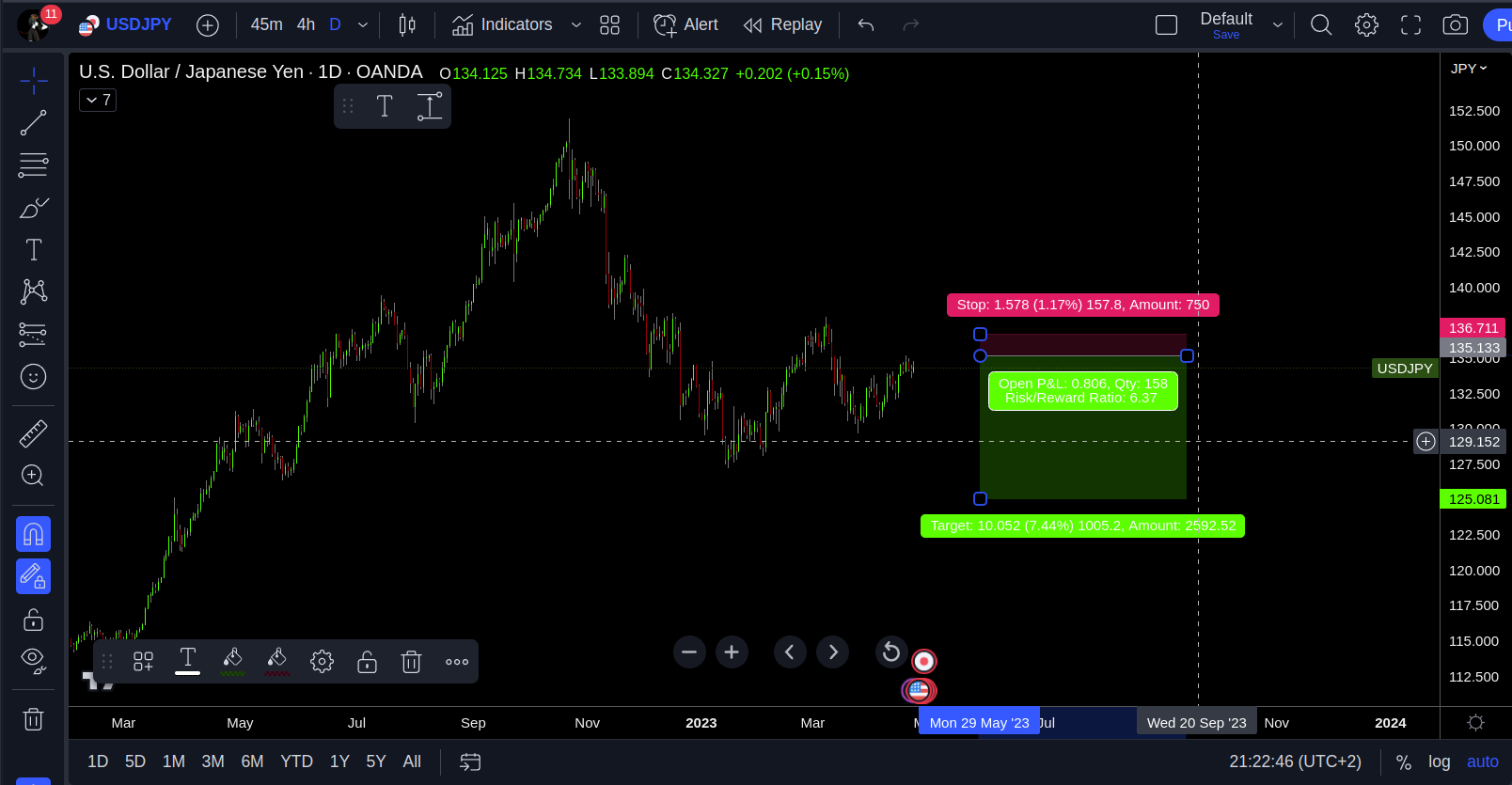 ---
Week ahead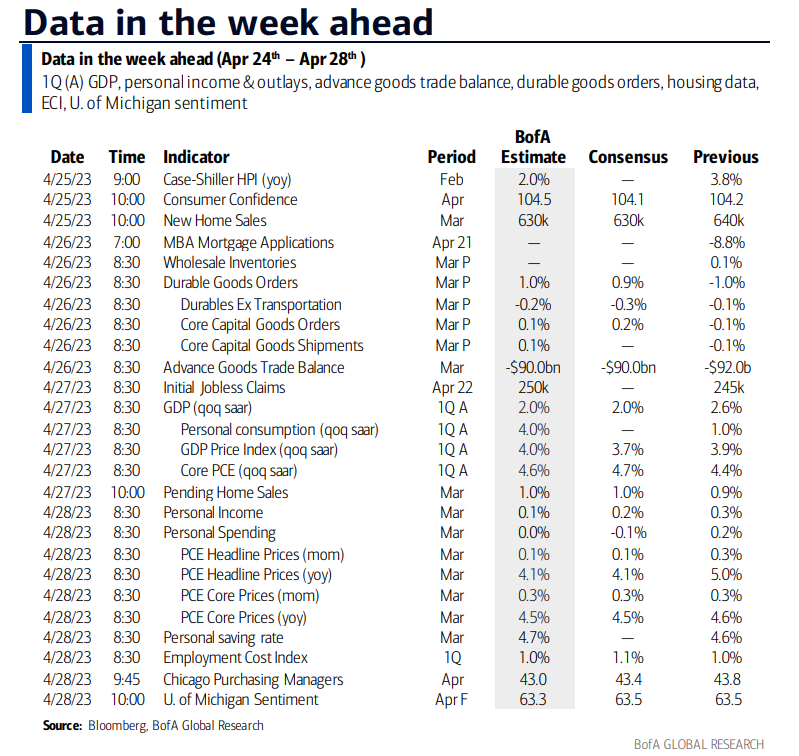 42% of the SPX will report earnings this week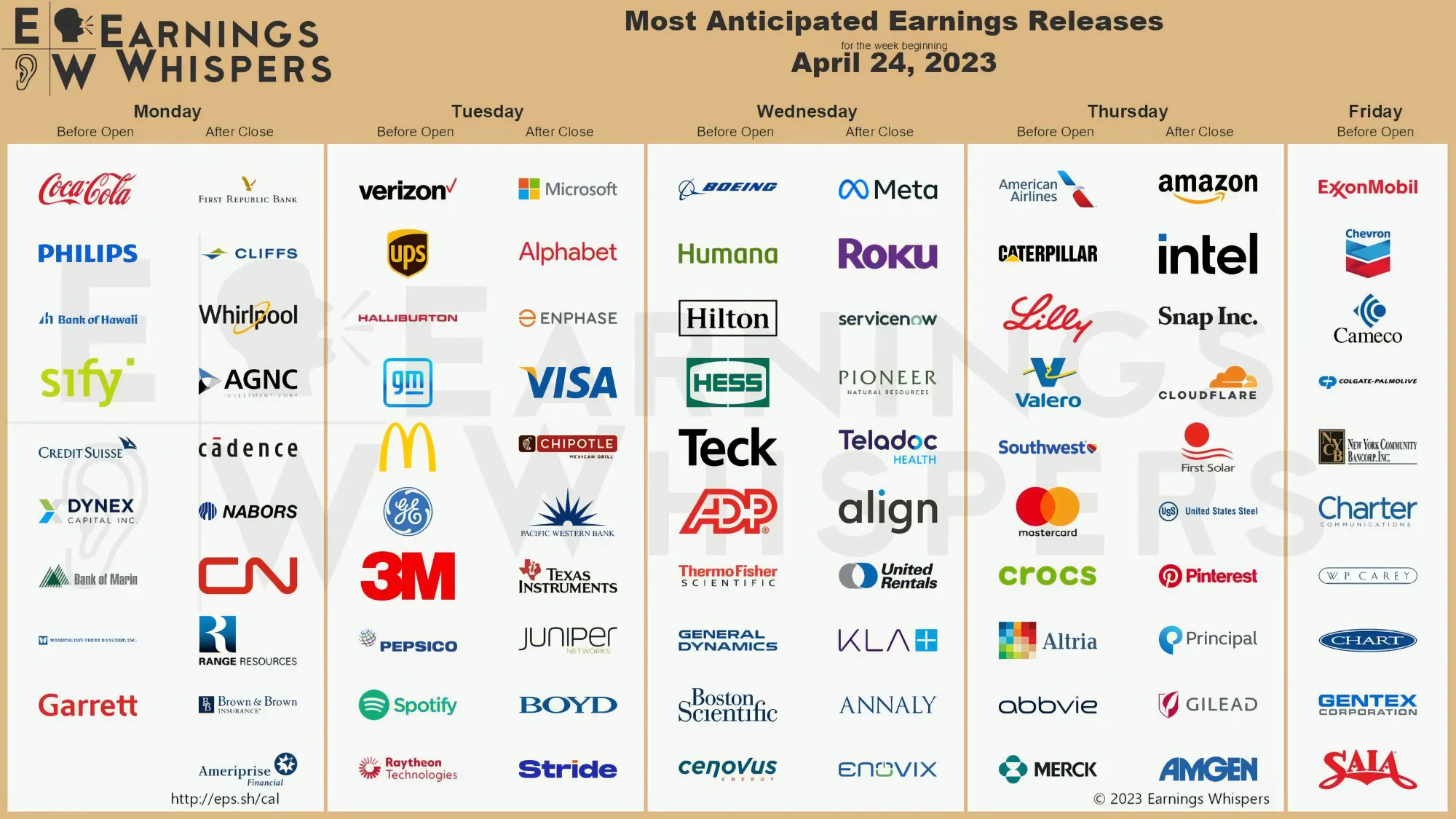 ---
Discord invite
Are you already a premium member? Here's the invite link and instructions to join Discord

---
ByBit Deposit blast-off up to $30k

Sign up to Bybit with my referral link: https://partner.bybit.com/b/PA0ON66G6776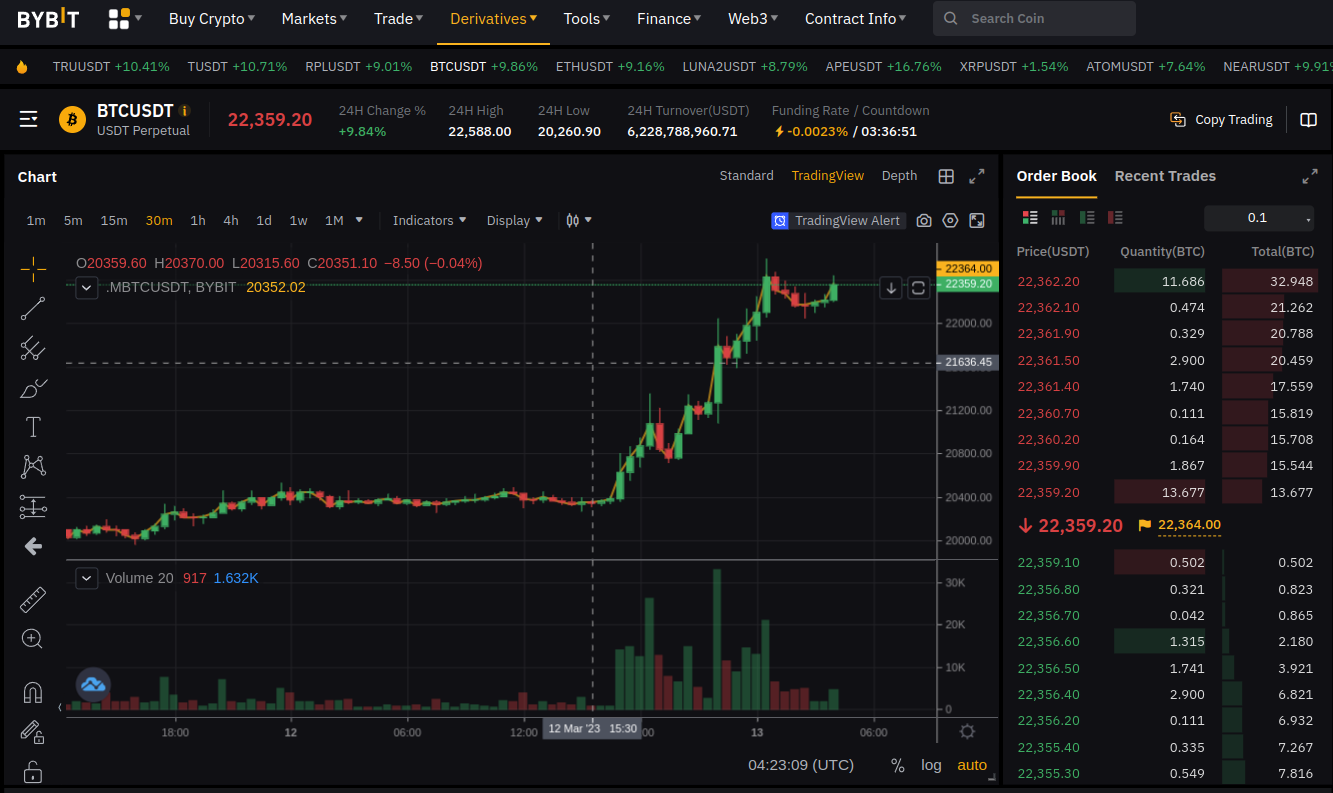 ---
NFT airdrop
Reminder Apex incentive program, which pays you to trade and keep tour trade open, is ongoing.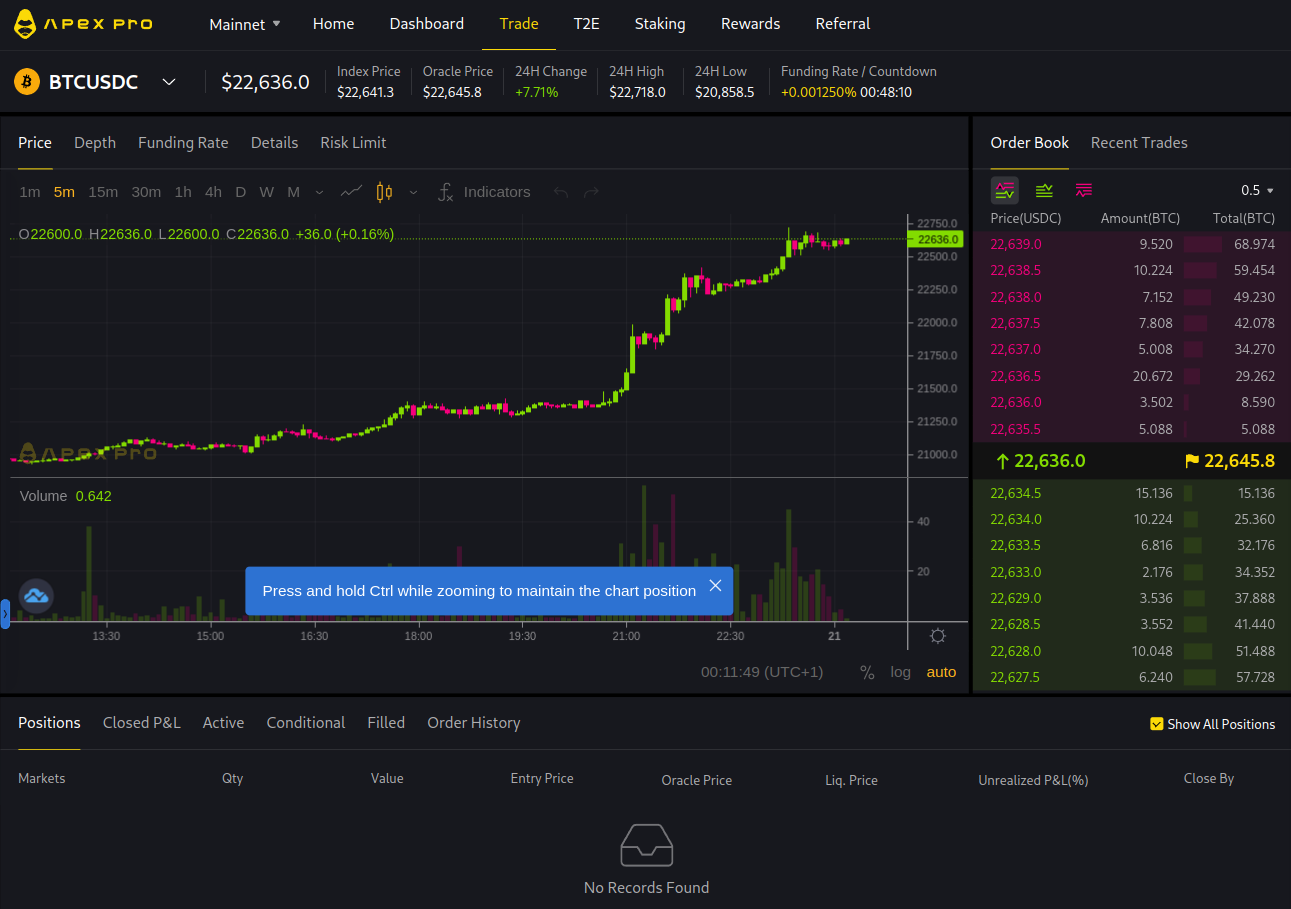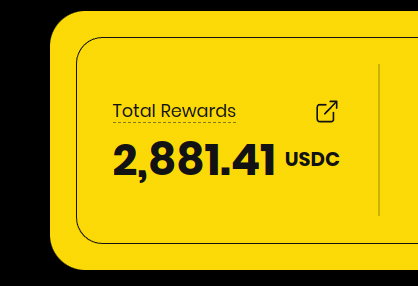 If you need a referral link: https://pro.apex.exchange/trade/BTC-USDC/register?affiliate_id=46&group_id=83
My referral code is: 46
In my opinion, this is the best DEX for trading Bitcoin, Ethereum and other altcoin futures.
They also have a mobile app, Android:
Also, an app for iPhone
Ref code = 46
Other altcoin perpetual contracts you can trade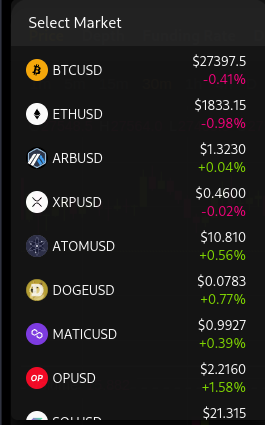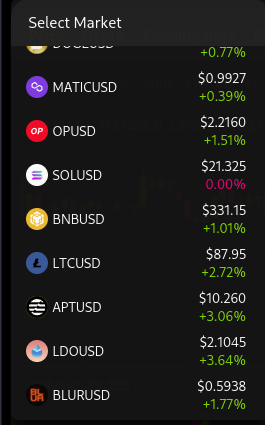 You can also stake your Apex tokens

After less than 24 hours of staking, it still earned 324 APEX tokens, which is currently $93

---
Become an affiliate of this newsletter.
Receive 50% of the recurring commission every month
You get a revenue split, which seems fair to me, as compensation for promoting/sharing the newsletter with others.
Payouts can be in crypto or through a bank.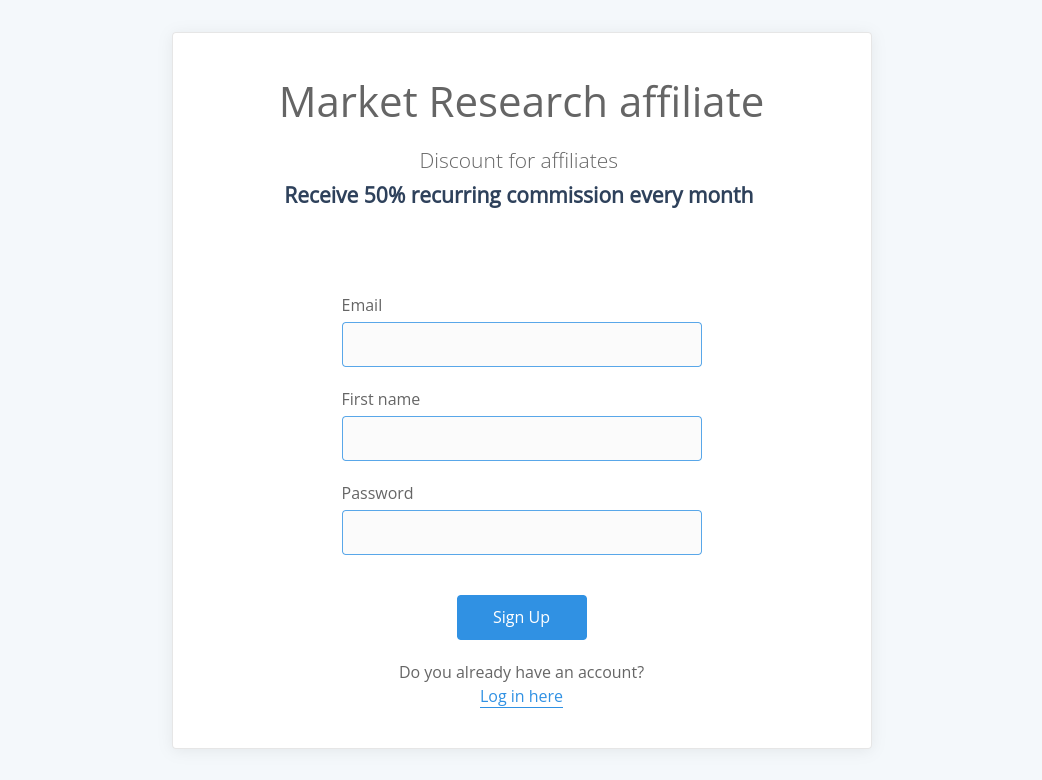 Newsletter affiliate
Receive 50% of the recurring commission every month
Basically, you get a revenue split, which seems fair to me as compensation for promoting/sharing the newsletter with others.
Sign up