News
Return of 50 cent VIX trader - Feb 17 2023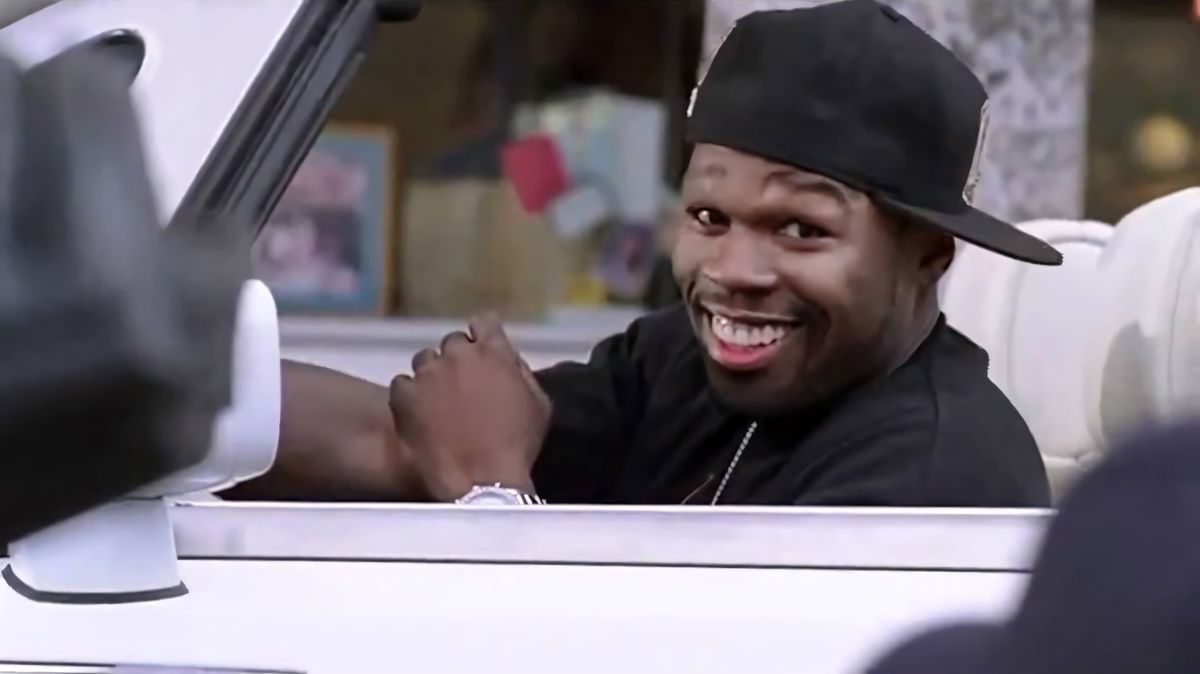 On Tuesday and Wednesday, a mysterious trader known for making big bets in the options market made a comeback. The trader paid $0.50 each for 100k call options worth $5 million on Tuesday and another 500k contracts worth $2.6 million on Wednesday, betting on the VIX.
Source: https://www.bloomberg.com/news/articles/2023-02-15/-50-cent-vix-trader-returns-as-volatility-hedging-back-in-vogue
The "50 cent trader" is a mysterious character who got his moniker by making similar trades in the past. Today, the trader seems to be making a comeback, and bets indicate that the trader is hedging against volatility.
For years this mysterious character has been making massive trades on VIX calls, buying them at $0.50, a play on the stage name of Rapper Curtis J. Jackson (also known as the rapper 50 Cent)
He probably began earlier, but as far as I can look back at history, it definitely began in April 2017 when his bets caught attention for buying extremely cheap VIX calls around $0.50. The timing was impeccable.
So who is this 50-cent VIX trader? What's his history?
2017 Strange Activity of the 50 Cent Trader
So in April 2017, VIX call volumes soared to their highest levels since Brexit, given a healthcare vote that was about to take place. The VIX collapsed to its former levels, and so did the VIX call volumes.
Enter the mysterious "50 cent trader", a large options trader who has consistently been making huge near-daily bets on the VIX and losing sums of money in the process. What made his activity weird was the pattern he adopted. Buying 50k VIX calls worth $0.50, no matter the strike price.
50 cent trader bet nearly $90 million and lost $75 million at the time, but with such large calls made, he became well hedged in a risk event, meaning he might have been in a long position and was looking for a hedge just in case hell would be coming.
---
2018 - The Year of Redemption for "50 cent trader"
So in 2017, suffering the slow drip-drip-drip torture of his losses, his time would soon come.
February 2018 was his moment of redemption. Markets experienced volatility that had not been seen before, 50 cent trader's massive VIX call spread trades paid off, and he eventually profited with a massive gain of $400 million within a single month.
Not bad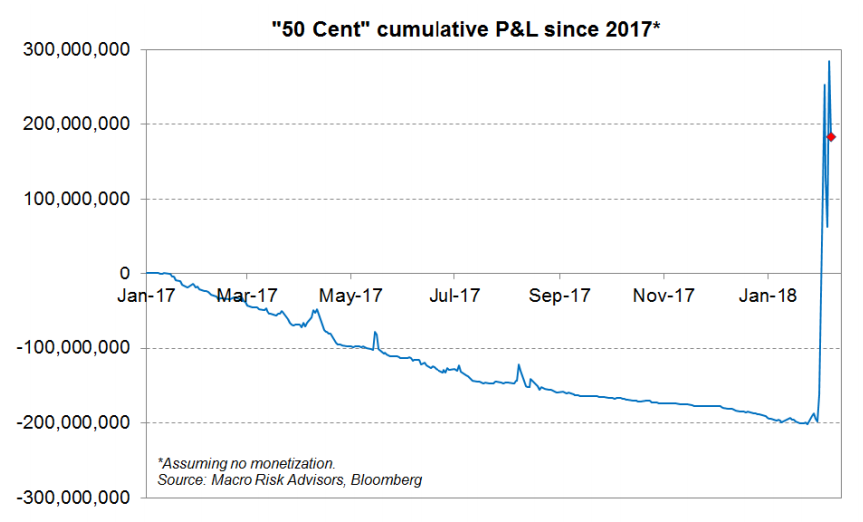 Source: https://www.bloomberg.com/news/articles/2018-02-12/-50-cent-vix-trade-just-paid-off-to-the-tune-of-200-million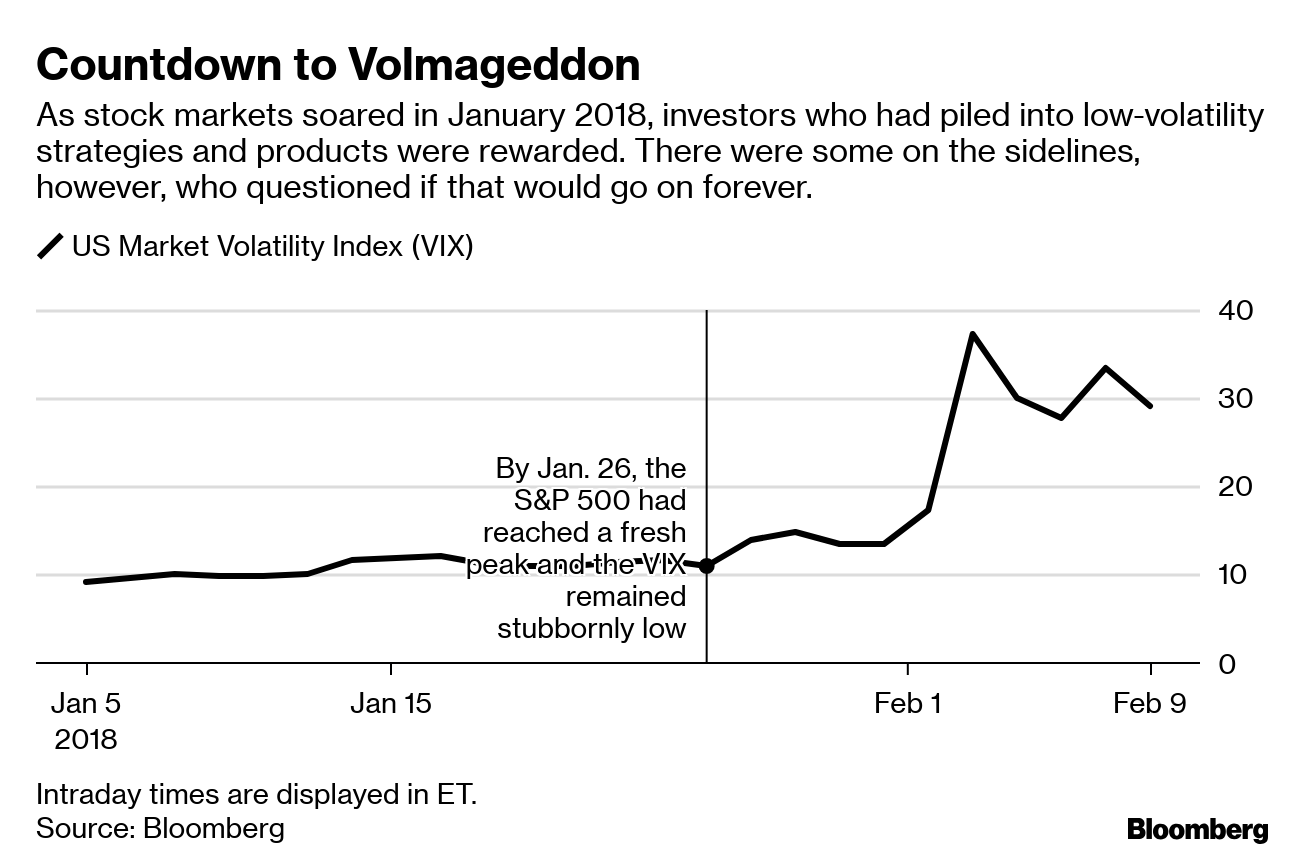 ---
2019 - The Year of the "50 Cent Trader" and the VIXplosion
In July 2019, the mysterious "50 cent trader" sent shockwaves through the financial world. Someone was buying VIX calls, which are often seen as bearish bets or hedges on the stock market, causing the call/put ratio to soar.
This wasn't the first time this mysterious figure showed up, and it was clear it was the mysterious "50 cent trader" creating a huge pile of bearish bets for downward market volatility. Nobody knew just how disastrous the results of his moves would be.
What nobody expected was that 50 cent trader was about to unleash to the market was only the beginning of an even bigger event, the event the market participants would call "VIXplosion"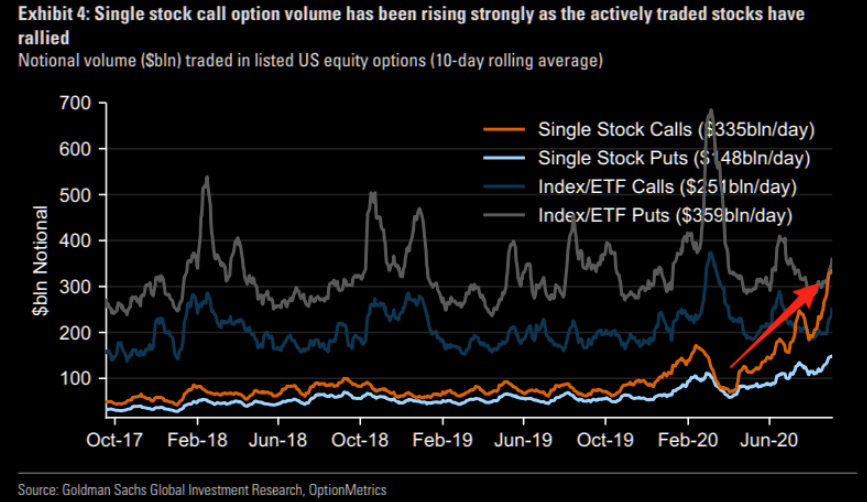 As it turned out, the mysterious trader was preparing for a massive stock market crash and had placed hundreds of thousands of calls in August, dwarfing the put volume 10:1
Ultimately, it proved too late as the VIXplosion happened soon afterward, sweeping away many investors. Nonetheless, 50-cent had proven once again to be a master at predicting market downturns. Successfully betting against the market yet again.  
---
If you're enjoying this newsletter, consider signing up for a premium subscription, a discord discussion server will be launched soon as an extra for premium subscribers
---
2019 - 50 cent Returns Short-Vol ETF
Every time the market moved in turmoil, "50 cent trader" lurked in the shadows. December 2019, his presence was there once again, and he bought up 130k January $22 calls on the index, each for $0.50
50 cent was back in business
What had changed this time around, though, was that a financial startup applied to Cboe Global Markets Inc. to register an exchange-traded fund that would allow investors to short futures on the VIX (a short-vol-ETN)
This product was designed to replace XIV, which had failed and caused the famous "volmageddon" in February 2018
see: https://youtu.be/rEAqrjjaFVI
---
2022 - "50 Cent Trader" Bettings on a Perfect Storm
2022 brought a wave of uncertainty as investors and analysts were trying to decipher what direction the markets would go.
That didn't seem to bother the "50 cent trader," who has been steadily increasing his call options on the VIX with a strike of 150 by year-end.
That was a bold move. The VIX at 150 would mean 2009 would look like a small event. Speculation began on the cause of his movement, and it became clear that the trader had seen something they didn't. He was betting on energy prices, a tight Fed, and a vicious inventory overhanging the economy.
Indeed, this soon became a reality as the S&P500 moved towards its 50-day moving average and the VIX options soared. Prices suddenly began to climb, and the beaten-down tech sector felt the full effect.  
It seemed like the "50 cent trader" knew something we didn't, and his hunch was a critical combination of events was about to take place. Through the months ahead, the market confirmed the 50-cent trader's fears, ultimately providing his risky VIX options was not only wise but prophetic.
source: https://seekingalpha.com/article/4514950-return-of-50-cent
---
PrimeXBT
PrimeXBT is a crypto-based platform that enables traders to access multiple assets and markets, including cryptocurrencies, stocks, commodities, CFDs, and forex.
PrimeXBT is an online broker that allows traders to trade with leveraged trading, offering up to 1:1000.
With PrimeXBT, traders can open and close positions quickly.
The minimum deposit is about $10, and no KYC is required. PrimeXBT users can buy Bitcoin, USDT, and USDC using a credit card in the client dashboard.
I have been using PrimeXBT myself to test out etc., as I've been looking for a broker to trade the SPX500, Forex, and commodities.
Here is my advice, as I've been testing. I prefer not to use Bitcoin as my collateral but instead USDT or USDC.
As bitcoin can be volatile and correlated, your collateral can go down as bitcoin goes down, so risky business. That's why I prefer using stablecoins as collateral.
Make sure to fund either the USDT or USDC instead of margin BTC.

When you're using stablecoins as collateral, it's easier to place a stoploss and see how much you will be losing. This might be slightly off due to spread etc.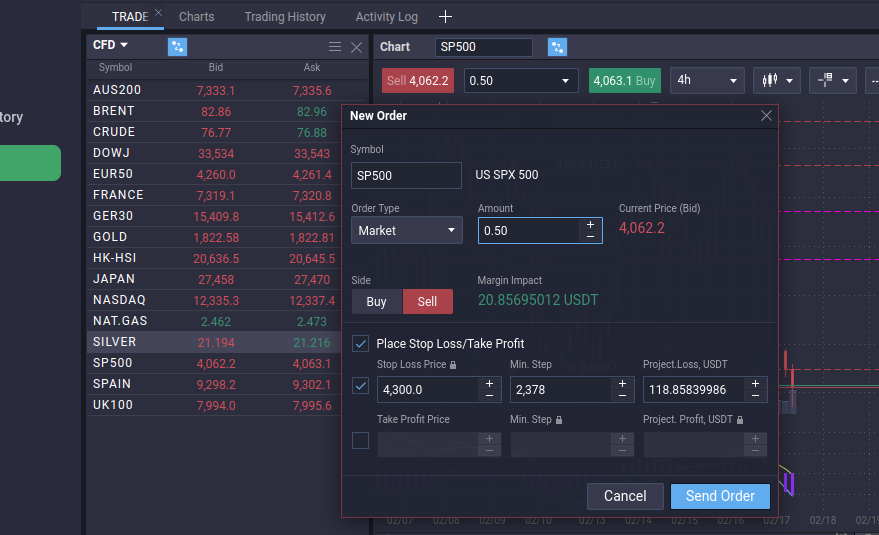 When having a position open, it looks like this.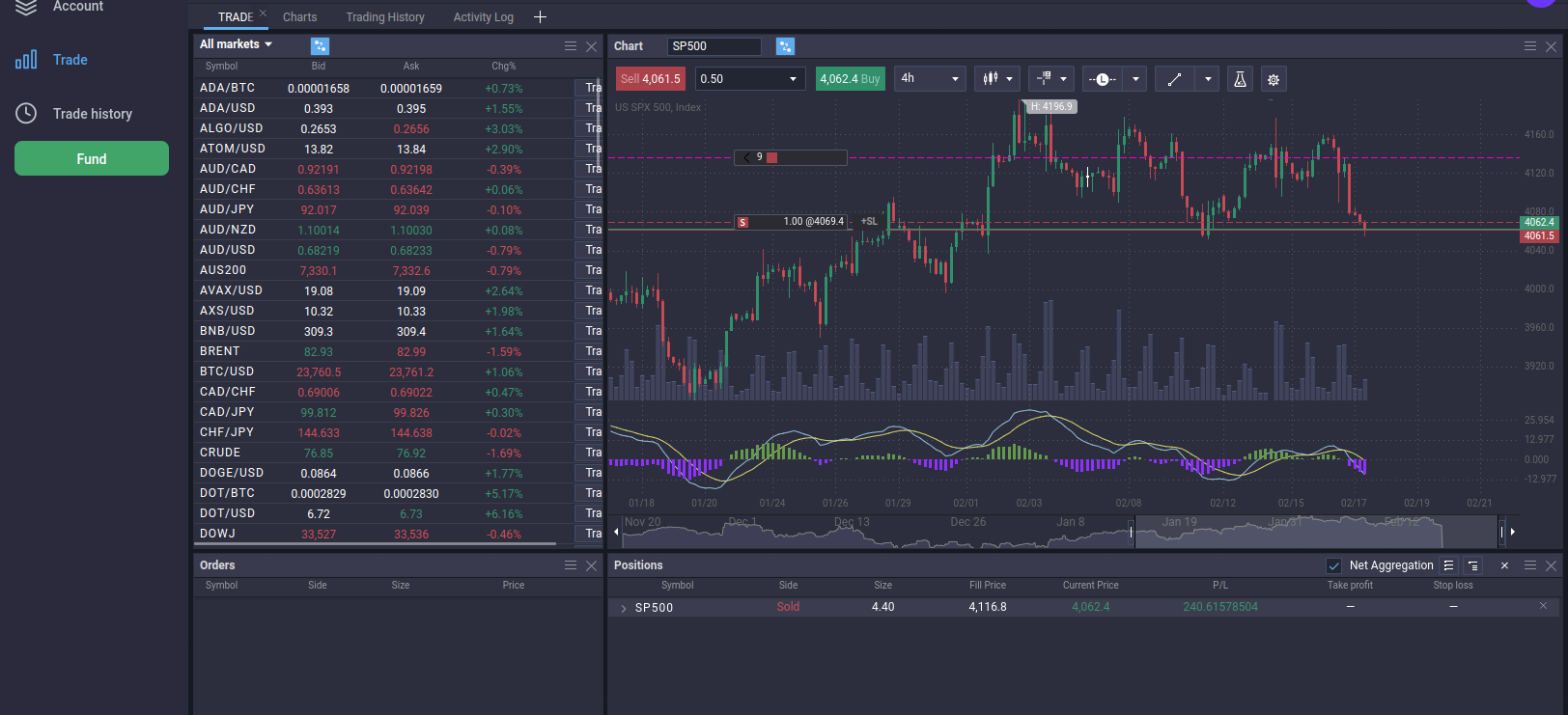 I used multiple orders over a few days, and you can close each trade if you like by pressing the "x" button.

So if you've been following my newsletter for a while, you know that I cover legacy markets, options, cryptocurrency, Forex, commodities, etc.
Many of you haven't been able to profit due to not having access to trading stocks/CFDs/commodities.
I suggest trying out PrimeXBT; I have heard about positive experiences with PrimeXBT from other traders.

My referral link for PrimeXBT: https://u.primexbt.com/rnr
Depending on the deposit amount, you can receive up to a $7000 bonus when registering with my referral link. Note that's the maximum bonus.
Promo code: rnr
---
Airdrops
Shardeum airdrop?
Shardeum is the latest Layer 1 network to enter the marketplace in pursuit of users. Recently, the startup received a major boost of $18 million in funding from a renowned VC firm, Jane Street.
The process is convenient and straightforward for those interested in trying out the network, with tutorials available at the Shardeum website and MetaMask/Blockwallet
Additionally, users can receive free testnet tokens from the Shardeum faucet and select from multiple projects and services listed on the platform.
Step 1: Add Shardeum network to your Metamask or Blockwallet by visiting
Step 2: Get testnet tokens
Step 3: Use a couple of projects listed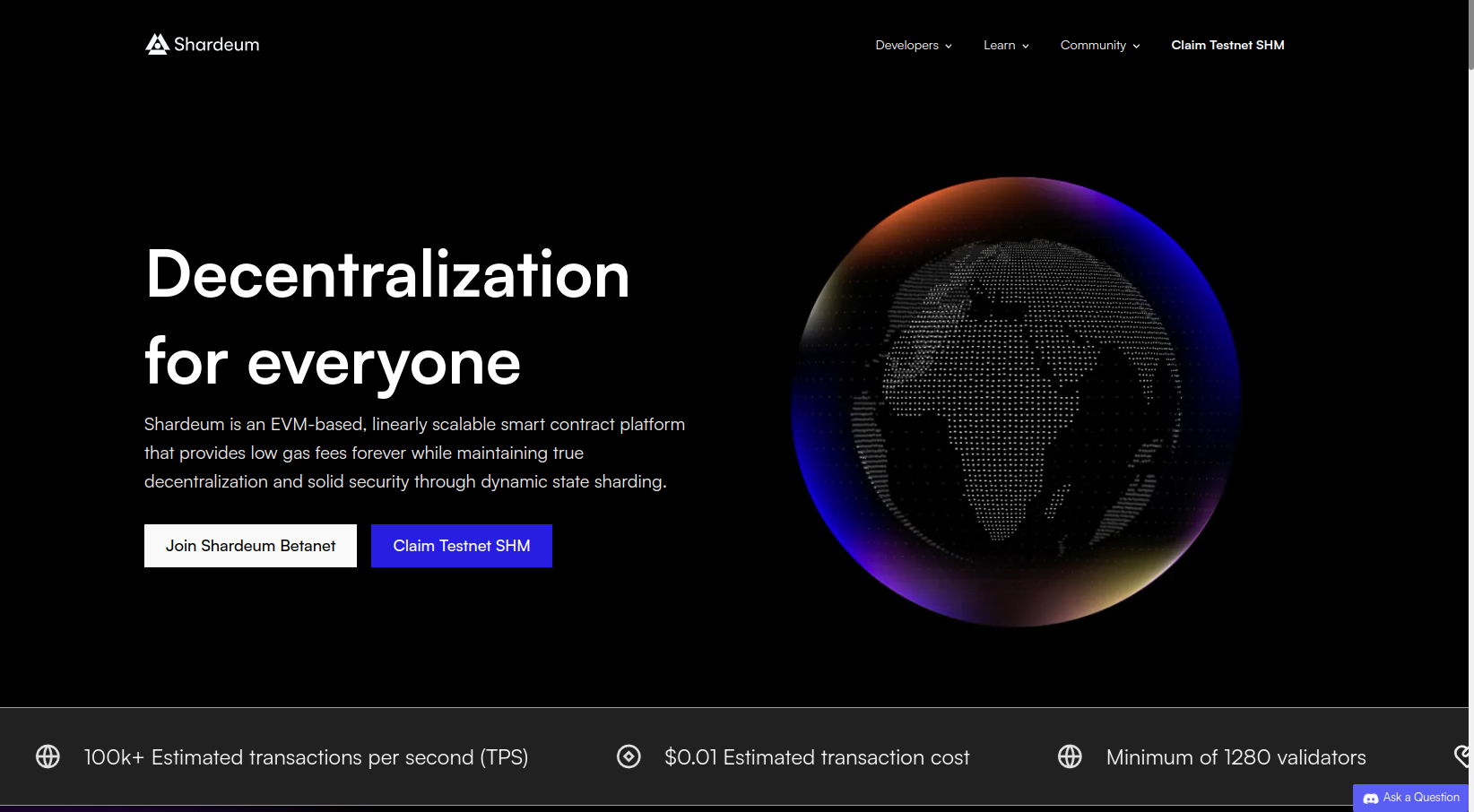 ---
Gitcoin passport
it is important to possess an up-to-date Web 3.0 Passport for protection against Sybil attacks. Sybil attacks involve an attacker creating multiple accounts to increase their chances of gaining something.

To tackle this issue, teams have resorted to retroactively airdropping tokens, which can be expensive and inefficient. On-chain identity is one of the solutions that can be used to identify accounts with people more accurately, as opposed to bots.
Creating a Gitcoin Passport is a great way to be prepared for situations like when a project announces that only Gitcoin Passport holders will get access to something. Gitcoin is well-known within the Ethereum community, so ensuring your passport is up-to-date is vital before a project's website is overwhelmed by too much traffic.
---
Blockwallet
I've been recommending Blockwallet in several tweets.
I made the switch from Metamask to Blockwallet.
The user interface and functions are much better; it works better with my Trezor and switching between accounts. Extra privacy, flash bot protection & anti-phishing. You can also import your Metamask seed, etc.
However, I've seen one of their latest tweets, BlockWallet has a token called "BLANK"
If I were a betting man, which I am. I will assume that Blockwallet users are eligible for a nice airdrop. I would recommend installing Blockwallet and making some transactions.
You can export your Metamask seed and import it into Blockwallet. There's no need to reshuffle your assets etc., as some people think. Some people don't want to make the switch because Blockwallet has no mobile app right now. It doesn't matter. You can install Metamask or 1inch wallet on your phone and import your seed on your mobile wallet, which is not Blockwallet.
Chrome extension link: https://chrome.google.com/webstore/detail/blockwallet/bop
---
I've noticed this interesting DEX. So gTrade has a really nice UI but also has forex and stocks. I am still playing with the DEX. I recommend using the Polygon network to trade on the.
It's a decentralized alternative to PrimeXBT. The difference here is that you can trade decentralized using Polygon & Arbitrum.
There's no SPX500 to trade but you can trade SPY, also stocks such as Google, Tesla etc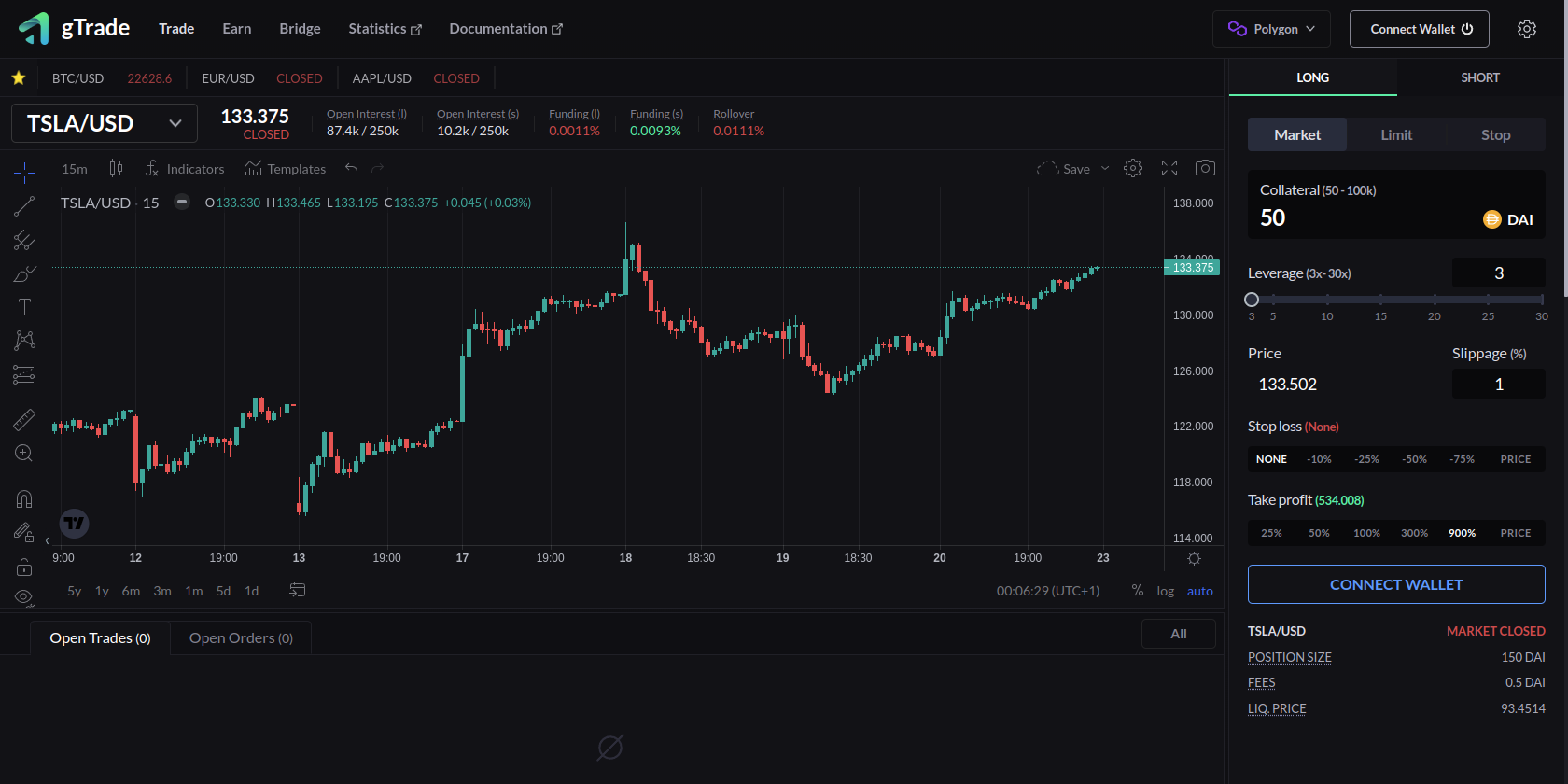 Again, switching from network and bridging is easy with Blockwallet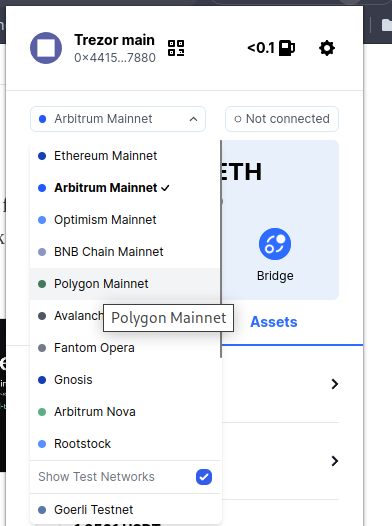 There's still a contest ongoing, $100k in prizes for the Arbitrum trading contest.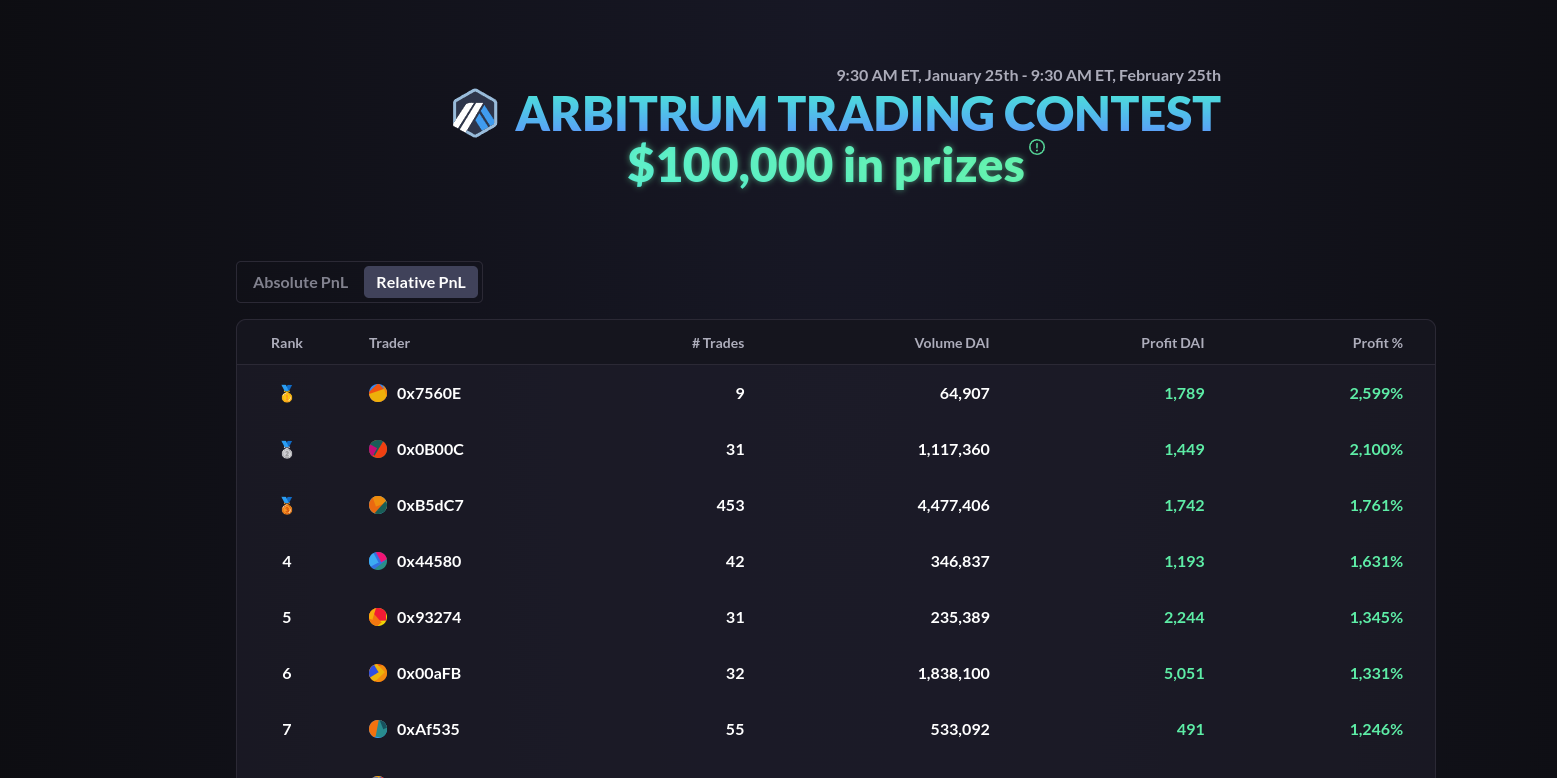 Join the Gtrade Telegram group for fun and competition: https://t.me/GainsPriceChat
---
Reminder Apex incentive program, which pays you to trade and keep tour trade open, is ongoing.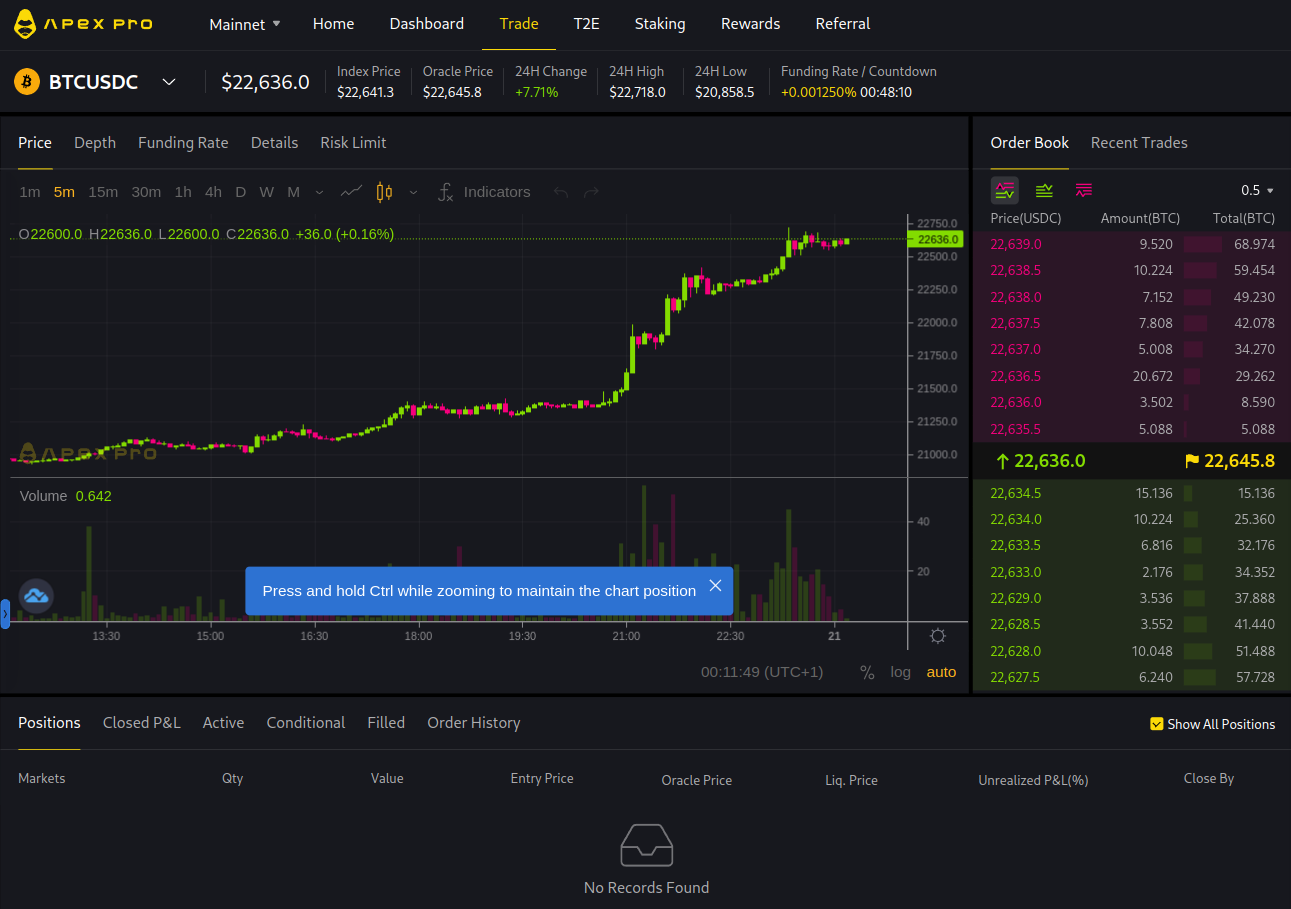 If you need a referral link: https://pro.apex.exchange/trade/BTC-USDC/register?affiliate_id=46&group_id=83
My referral code is: 46
In my opinion, this is the best DEX for trading bitcoin futures.
They also have a mobile app, Android:
Also, an app for iPhone
Ref code = 46
---
Become an affiliate of this newsletter.
Receive 50% of the recurring commission every month
Basically, you get a revenue split, which seems fair to me, as compensation for promoting/sharing the newsletter with others.
Payouts can be in crypto or through a bank.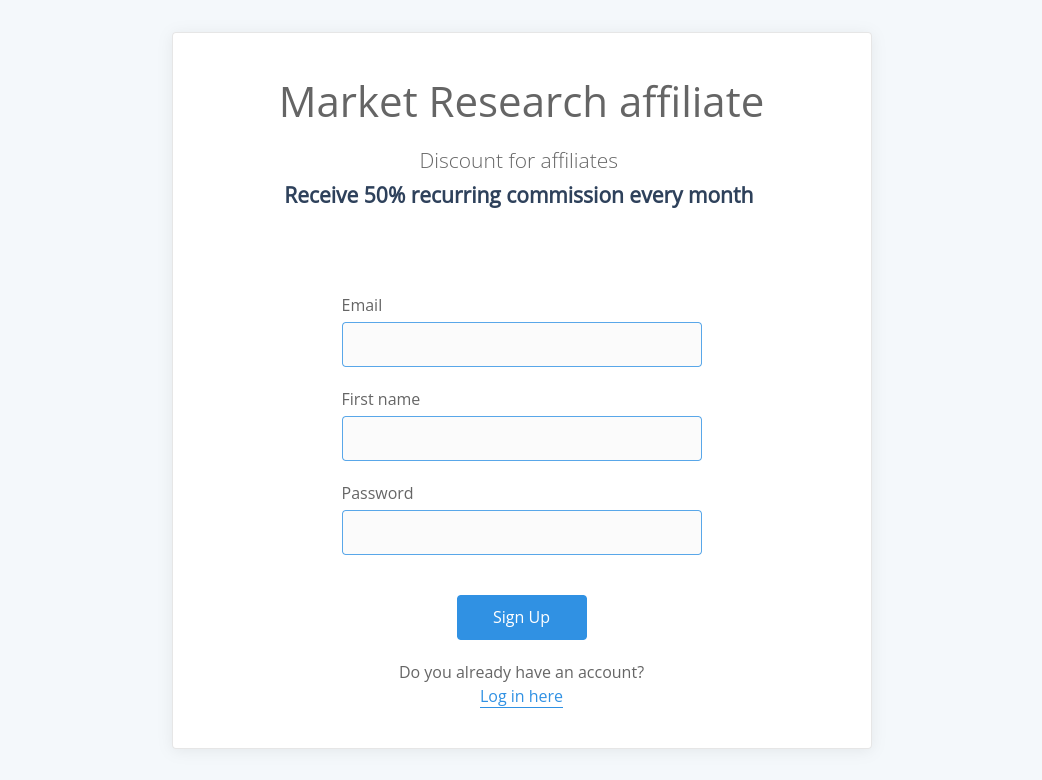 Newsletter affiliate
Receive 50% of the recurring commission every month
Basically, you get a revenue split, which seems fair to me as compensation for promoting/sharing the newsletter with others.
Sign up
---
In case you missed the previous newsletter and airdrops, mentioning once again
Filecoin airdrop
The Filecoin EVM chain is a powerful network that is currently underutilized. To start using the network, CollectifDAO is a great option.
It's a liquid staking protocol that serves a dual purpose - it operates as both the Filecoin testnet and a platform for issuing Liquid Staking Derivatives (LSDs).
Liquid Staking Derivatives (LSDs) are a type of financial instrument that allows users to benefit from cryptocurrency ownership without holding the underlying token. This is done by taking out collateralized loans where the underlying asset is used as collateral.
They can be used for hedging and speculation to gain exposure to the cryptocurrency market without holding the coins themselves. LSDs have become increasingly popular in the decentralized finance (DeFi) space as they offer a way to maximize profits while minimizing risk.
Visit: https://app.collectif.finance/
Add: https://chainlist.org/chain/3141
Testnet filecoins: https://hyperspace.yoga/#faucet (put in address)
You receive 5 FIL

Stake 4.5 FIL for clFIL (Not all 5, just 4.5)

---
Scroll airdrop
Scroll is a testnet that uses zero-knowledge proofs, like the networks employed by zkSync and StarkNet.
You can get some test funds from the Faucet tab, bridge funds between networks with the Bridge tab, and swap some funds via the Swap tab.
Scroll is actually two separate networks, so you will need to get funds for both networks separately or use the bridge to transfer funds from one network to the other.
It's a bit confusing, but here's a video I made that might help