newsletter
Power Struggle: Russia and the US Clashing Over Ukraine and Baltic States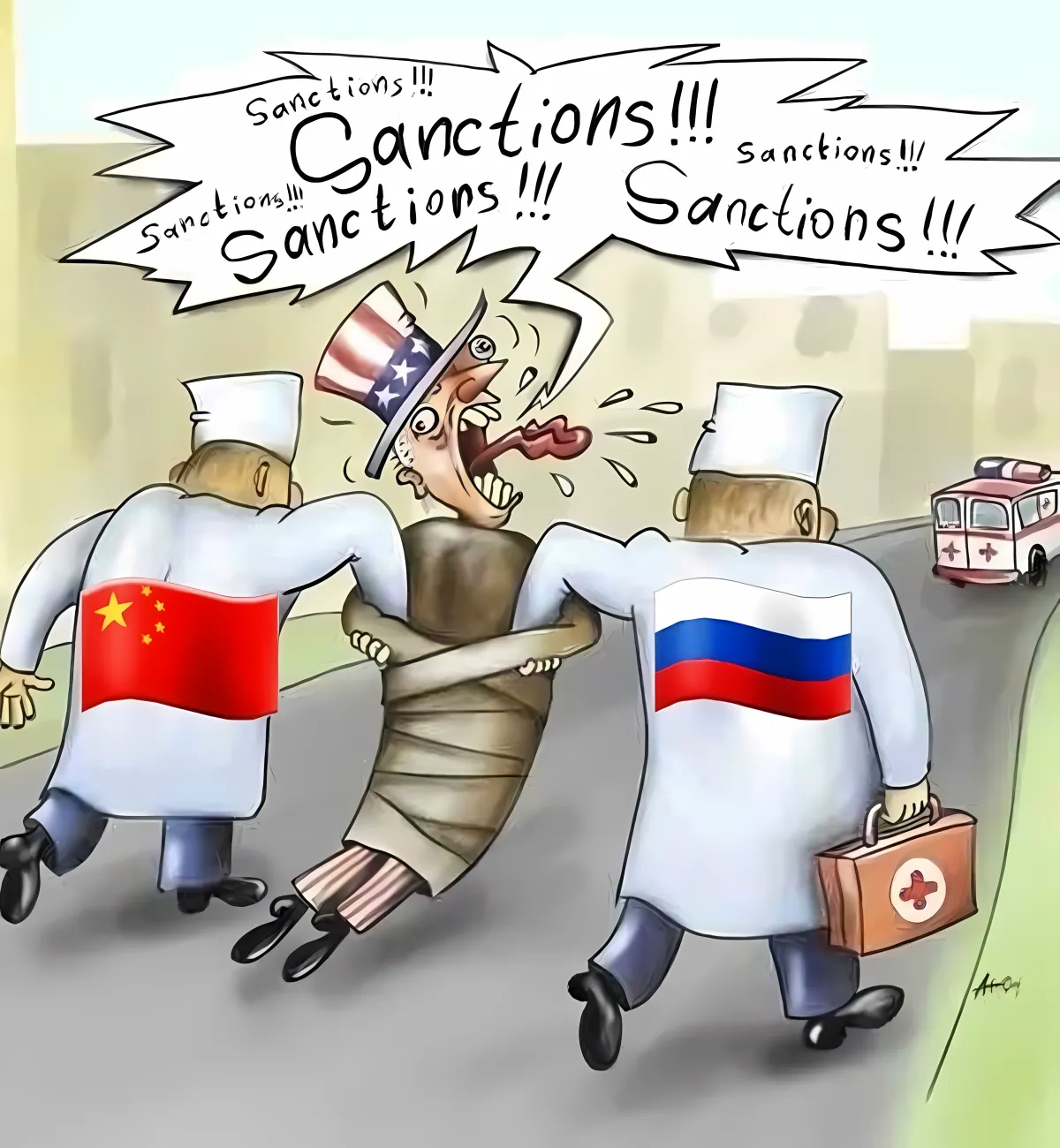 Europe has been brought to the verge of a serious confrontation due to recent developments, which have been triggered by Russia's aggressive reaction to foreign policy and the dollar's weaponization.
The United States has historically endeavored to extend its sphere of influence within Europe, specifically focusing on Ukraine and the other Baltic States. These territories have presented a strategic obstacle to Moscow's aspirations.
As a reaction, Russia implemented various strategies to mitigate the impact of the US influence. These measures include imposing economic sanctions, supporting separatist movements, and intensifying its military footprint in the area.
Disclaimer: None of this is an excuse for Russia to invade Ukraine, leading to the deaths of many innocent civilians. The United States & NATO are not innocent either.  
Tip: Use the play button to listen to this article instead of reading while doing something else productive ;)
---
Annexation of Crimea: Russia's Conflict with the West
In 2014, Russia annexed Crimea following a referendum that the international community considered illegal/illegitimate.
The involvement of Russia in the conflict in Eastern Ukraine led to additional diplomatic disputes, resulting in the imposition of a sequence of economic sanctions against the country by the United States.
As a reaction, Moscow embraced more rigid positions in its interactions with western nations, leading to an escalated heightened sense of military tension in Eastern Europe.
Several European countries, such as France and Germany, expressed concerns regarding the rising tension, while the United States has continued to press ahead with the policy of supporting Baltic states.
This development has been accompanied by increased American military presence in the region, including deploying troops and warships.
---
This post is a small post that is publicly for free. Usually, posts are for premium subscription members only.
Also, let me know if there's any preference for shorter articles that will be released more rapidly or longer 30min read newsletters.
Anyways, you can continue to read further
---
Escalating Tensions
The developments mentioned above have caused Russia to be concerned about the encroachment of Western powers, particularly concerning its sphere of influence in Eastern Europe.
The heightened tensions between the United States and Russia were further compounded by the U.S.'s arms deals with East European countries, such as Poland and Romania, which displeased the Kremlin.
The outcome has been a sequence of proactive measures from Russian forces, such as military exercises in close proximity to the Ukrainian borders, increased cyber operations, and targeted economic sanctions.
The advances mentioned above have escalated the tension between the 2 dominant superpowers and raised concerns among other European countries regarding a wider conflict in the region.
In 2007 concerns were raised regarding the potential consequences of continued support of Washington's policy, as expressed in Europe for Peace declaration warned that continued policy of support for Washington's policy would lead to a conflict in Europe.
In light of Russia's present escalated tensions and recent display of military might, it's unsurprising that many were caught off guard and surprised by the sudden aggressive response.
Nevertheless, considering the context and historical background of the region, it was unavoidable.  
---
The US Response to the Ukrainian Crisis of 2022-2023
The Ukrainian crisis of 20222-2023 resulted from Russia's invasion of Ukraine in February 2022, which triggered a massive displacement of refugees, loss of civilian lives, and humanitarian difficulties and geopolitical strains.  
The United States has been one of the main supporters of Ukraine's sovereignty and territorial integrity and has imposed new sanctions against Russia for its aggression.
The United States has also opposed the Nord Stream 2 gas pipeline project, which would increase Europe's dependence on Russian gas and undermine Ukraine's role as a transport nation.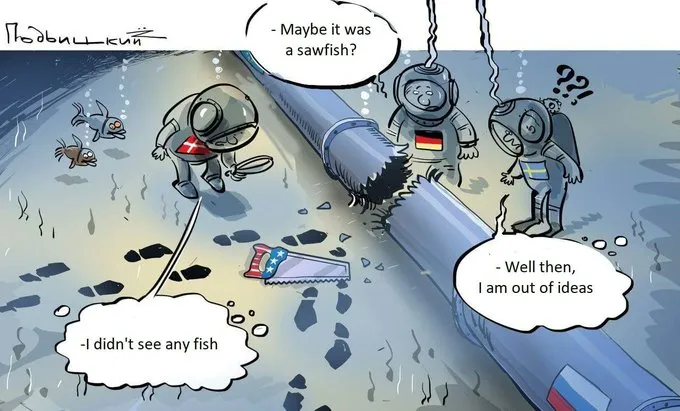 The United States offered to supply liquefied natural gas (LNG) to Europe as an alternative source of energy security.
The United States has also charged Putin with breaking international law and human rights in Ukraine and having expansionist intentions.
The United States has expanded its military presence and support for NATO partners and allies in Eastern Europe to prevent further Russian attacks, especially in Poland and the Baltic states.
The United States has also given Ukraine deadly weaponry and medical assistance but has refrained from sending its own troops into the war.
Through its participation in the Ukrainian conflict, the US seeks to limit Russia's power and make a case for its own leadership in Europe.
---
United States Decades-Long Hostile Actions Towards Russia
The current situation can be attributed to 3 decades of the United States' hostile actions towards Russia, which Europe backed.
The violations of agreements made with Gorbachev in 1990, which stipulated the non-extension of NATO to Eastern European countries, was a pivotal turning point.
Just a disclaimer, it was never an actual official agreement: https://nsarchive.gwu.edu/document/16116-document-05-memorandum-conversation-between | https://youtu.be/FEllfzmX6i0
The escalation of aggression persisted through implementing the "star shield" and establishing military installations in Poland and Romania.
The US advance continued with the Western-led coup in Ukraine, resulting in the country to a government of oligarchs close to Washington.
In 2015, the Ride of the Dragons transported United States troops to the borders of Russia in Eastern Europe. This military option was accompanied by a propaganda campaign that included "derogatory language" directed toward Russians and their leader, Putin.
Additionally, a series of economic and financial sanctions were implemented to weaken the already struggling economy further.
---

Conflict Between Russia and Ukraine: Causes and Consequences
The primary cause of conflict lies in Russia's resistance to Ukraine's push to become a member of NATO, a transatlantic defense coalition established in 1949 with the aim of preventing Soviet territorial expansion.
Russia perceives the expansion operation of NATO in the regions as a threat to its interests and security, and has demanded guarantees that Ukraine will never become a member.
Ukraine perceives NATO membership as a means of safeguarding its sovereignty and territorial integrity, especially after Russia's illegal annexation of Crimea in 2014 and its full-scale invasion in 2022.
The United States has provoked Russia into making a "mistake" in order to gain an excuse to impose additional sanctions on them.
From a US standpoint, a potential misstep could entail Russia's deployment of military forces into Ukraine or violation of an international accord to which the US is a signatory.
The United States' objective would be to use the misstep as an excuse to impose further sanctions on Russia, something it could not have done without the misstep.
The war resulted in thousands of casualties, displaced people, and a humanitarian crisis. The international community has condemned Russia's aggression and provided political, economic, and military support to Ukraine.
The diplomatic efforts to resolve the conflict have stalled, as both parties remain steadfast in their respective stances.
Europe energy crisis 2021-2023
The global energy crisis of 2021–2023 is a complicated, never-before-seen event that has hurt many countries' budgets, governments, and surroundings. It is mostly caused by a number of things, including:
After the COVID-19 pandemic, the world market for natural gas returned quickly, which was more than what was available and could be stored.
Europe's gas production dropped, making the continent more dependent on gas from Russia and Norway.
Due to the political difficulties between Russia and Ukraine, Russia's gas supplies to Europe dropped by a lot in February 2022.
The rise in market prices of power and gas in Europe, which reached all-time highs and hurt both homes and businesses in a big way, hit record levels.
High energy costs affected other areas, like food, transportation, and industry, leading to higher inflation and slower economic growth.
Clean energy sources and technologies aren't easy to find or cheap, which could have helped ease some of the pressure on fossil fuel costs and pollution.
Because of this situation, Europe is facing a number of problems and risks, such as:
The possibility of gas rationing or power outages in the winter, especially if it's colder than usual or if Russia doesn't start sending normal amounts of gas.
The loss of competitiveness and efficiency in many European businesses that depend on gas-intensive processes, such as steel, chemical, and fertilizer production.
Extreme poverty and energy uncertainty are worsening for vulnerable families that can't pay their energy bills or get basic services.
The pushback against climate policies and green shifts that are seen as making the energy problem worse or making people pay more.
---
Impact of the conflict
The war killed over 30,000 people, forced over 2 million to leave their homes, and damaged important infrastructure and cultural artifacts. The international community has penalized Russia and its partners because it broke Ukraine's sovereignty and territorial integrity. On the other hand, diplomatic attempts to end the war have not led to lasting peace or a political answer.
The war has also made things worse between Russia and NATO and between Russia and China, which is worried about Russia's plans to grow and its nuclear threats. Millions of Ukrainians are going hungry, don't have enough water to drink, and can't get medical care because of the war. The war has also hurt the environment. Pollution from broken factories and military operations kills people.
The war has also greatly affected how people in both countries live together, making racial, language, and religious differences even bigger.
The war has also affected sports and culture. Ukrainian athletes have stopped going to events where Russian athletes are competing, and Russian artists have been banned or protested in Ukraine and worldwide.
The war has also brought up questions about the role of the media since both groups have accused the other of spreading lies and false information.
The war between Russia and Ukraine is one of the most dangerous wars in Europe since the end of the Cold War, and it threatens world peace and security. The war has shown how international law and negotiation can only do so much to stop and end wars.
The conflict demonstrated the potential for dictatorship and nationalism to hurt democracy and human rights.
The conflict has demonstrated the resilience and courage of the Ukrainians. Despite facing unfavorable odds, they demonstrated their commitment to maintaining their autonomy and dignity.
---
This post is a small post that is publicly for free. A discord discussion chat room will be included for all existing members soon.
---
ByBit Deposit blast-off up to $30k

Sign up to Bybit with my referral link: https://partner.bybit.com/b/PA0ON66G6776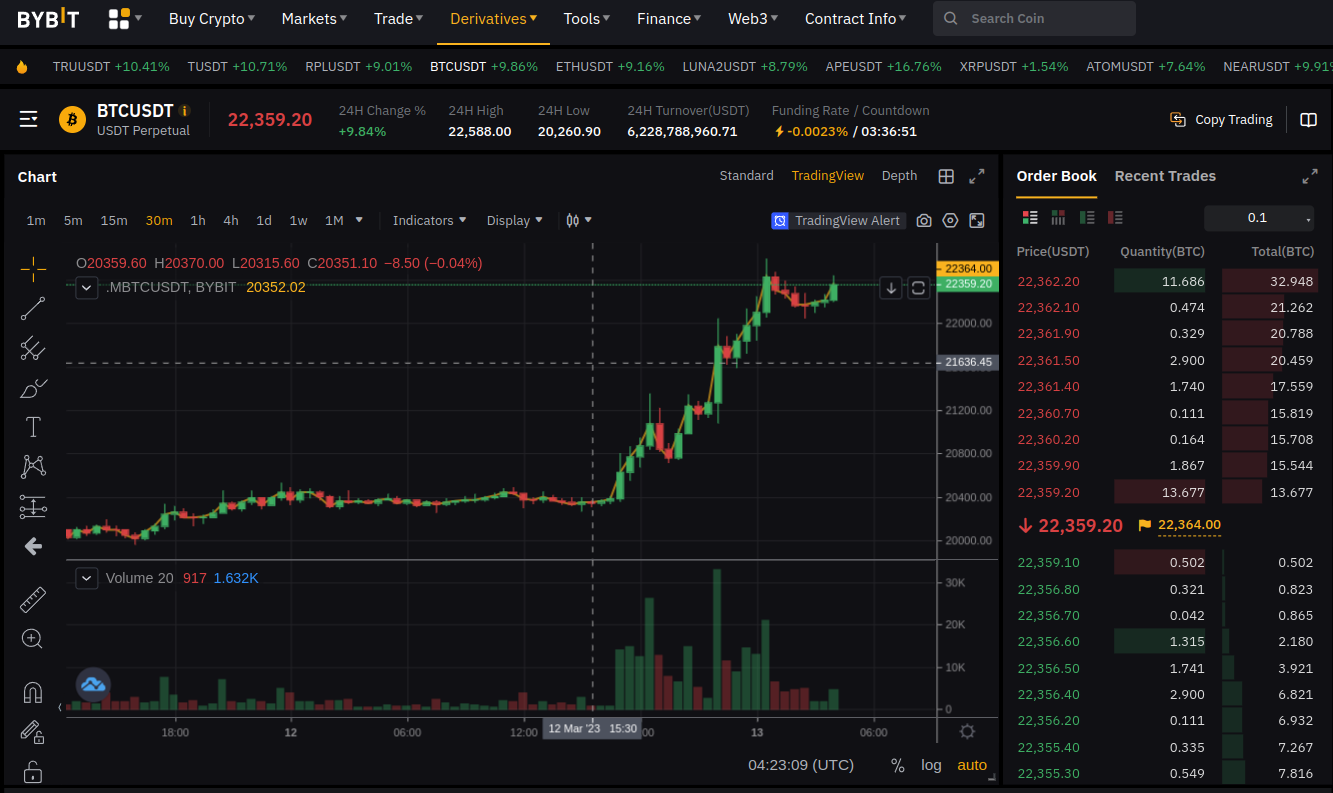 ---
NFT airdrop
Reminder Apex incentive program, which pays you to trade and keep tour trade open, is ongoing.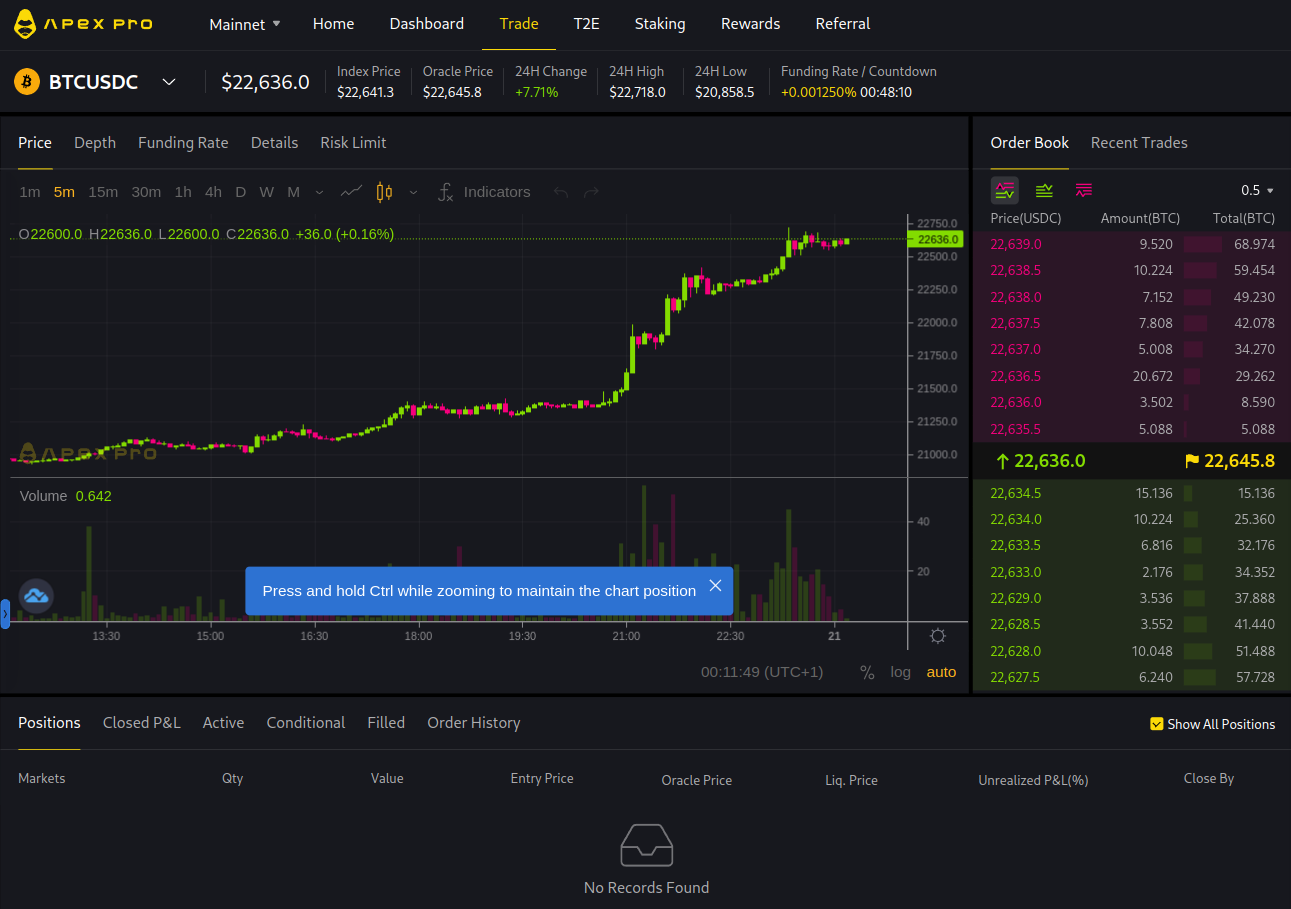 If you need a referral link: https://pro.apex.exchange/trade/BTC-USDC/register?affiliate_id=46&group_id=83
My referral code is: 46
In my opinion, this is the best DEX for trading bitcoin futures.
They also have a mobile app, Android:
Also, an app for iPhone
Ref code = 46
---
PrimeXBT
By the way, If you're looking into trying to trade Forex, US equities markets, commodities, and CFDs, you should check out PrimeXBT.
PrimeXBT is a crypto-based platform that enables traders to access multiple assets and markets, including cryptocurrencies, stocks, commodities, CFDs, and forex.
PrimeXBT is an online broker that allows traders to trade with leveraged trading, offering up to 1:1000.
With PrimeXBT, traders can open and close positions quickly.
The minimum deposit is about $10, and no KYC is required. PrimeXBT users can buy Bitcoin, USDT, and USDC using a credit card in the client dashboard.
I have been using PrimeXBT to test out as I've been looking for a broker to trade the SPX500, Forex, and commodities.
Here is my advice, as I've been testing. I prefer not to use Bitcoin as my collateral but instead USDT or USDC.
As bitcoin can be volatile and correlated, your collateral can go down as bitcoin goes down, so risky business. That's why I prefer using stablecoins as collateral.
Make sure to fund either the USDT or USDC instead of margin BTC.

When you're using stablecoins as collateral, it's easier to place a stoploss and see how much you will be losing. This might be slightly off due to spread etc.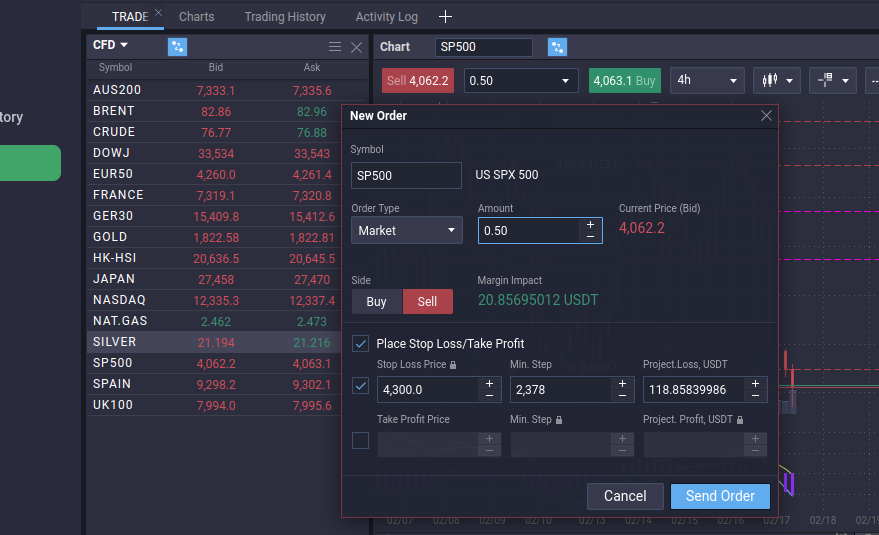 When having a position open, it looks like this.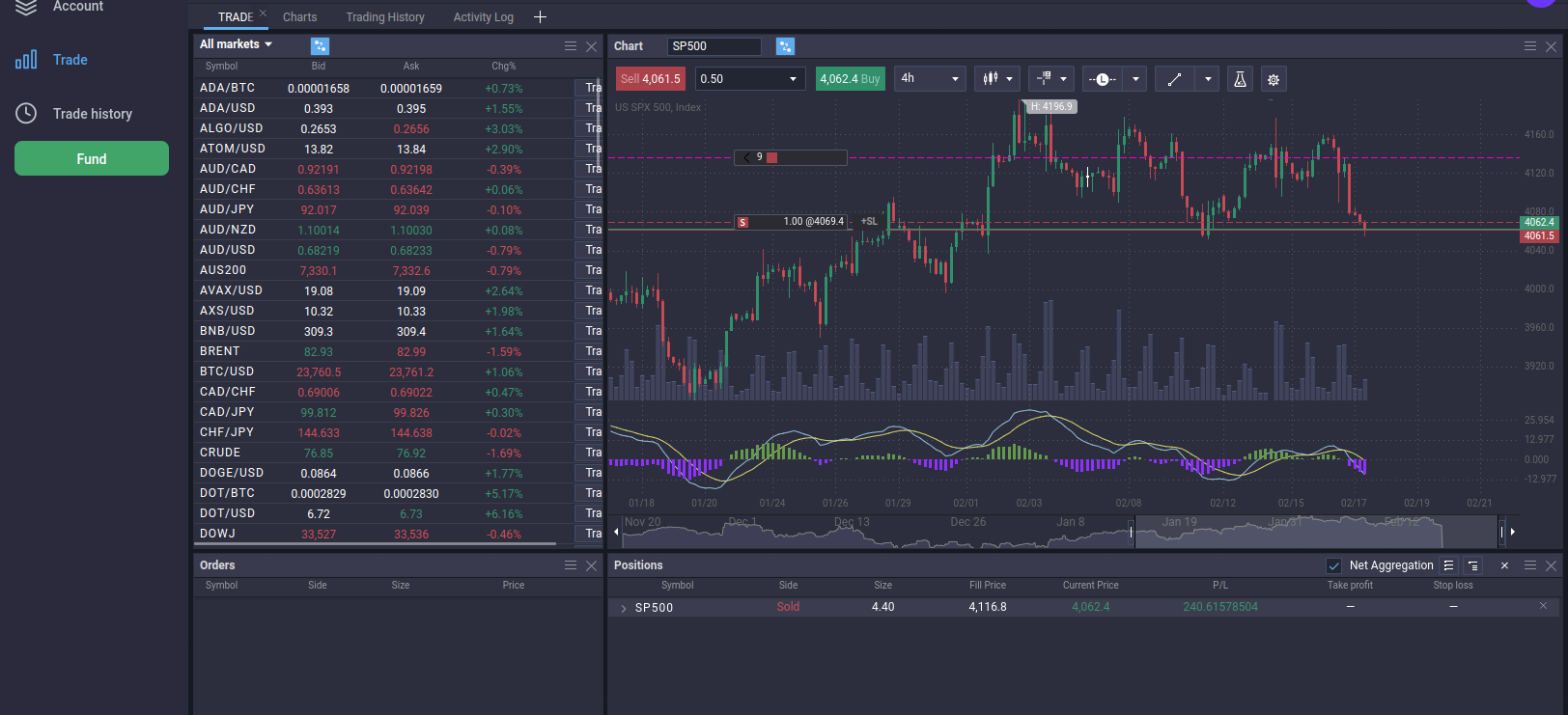 I used multiple orders over a few days, and you can close each trade if you like by pressing the "x" button.

So if you've been following my newsletter for a while, you know I cover legacy markets, options, cryptocurrency, Forex, commodities, etc.
Many of you haven't been able to profit due to not having access to trading stocks/CFDs/commodities.
I suggest trying out PrimeXBT; I have heard about positive experiences with PrimeXBT from other traders.

My referral link for PrimeXBT: https://u.primexbt.com/rnr
Depending on the deposit amount, you can receive up to a $7000 bonus when registering with my referral link. Note that's the maximum bonus.
Promo code: rnr
I recommend creating an account and playing with $300 - $500 or an amount you don't care too much about to practice first.
Don't take it too seriously, as you're just practicing. It's important to also look at legacy markets since everything is connected.  
Personally, it's a great way to hedge your USD/USDT/USDC or whatever USD stables by entering an FX position to hedge against potential inflation and dollar declines.
---
Become an affiliate of this newsletter.
Receive 50% of the recurring commission every month
You get a revenue split, which seems fair to me, as compensation for promoting/sharing the newsletter with others.
Payouts can be in crypto or through a bank.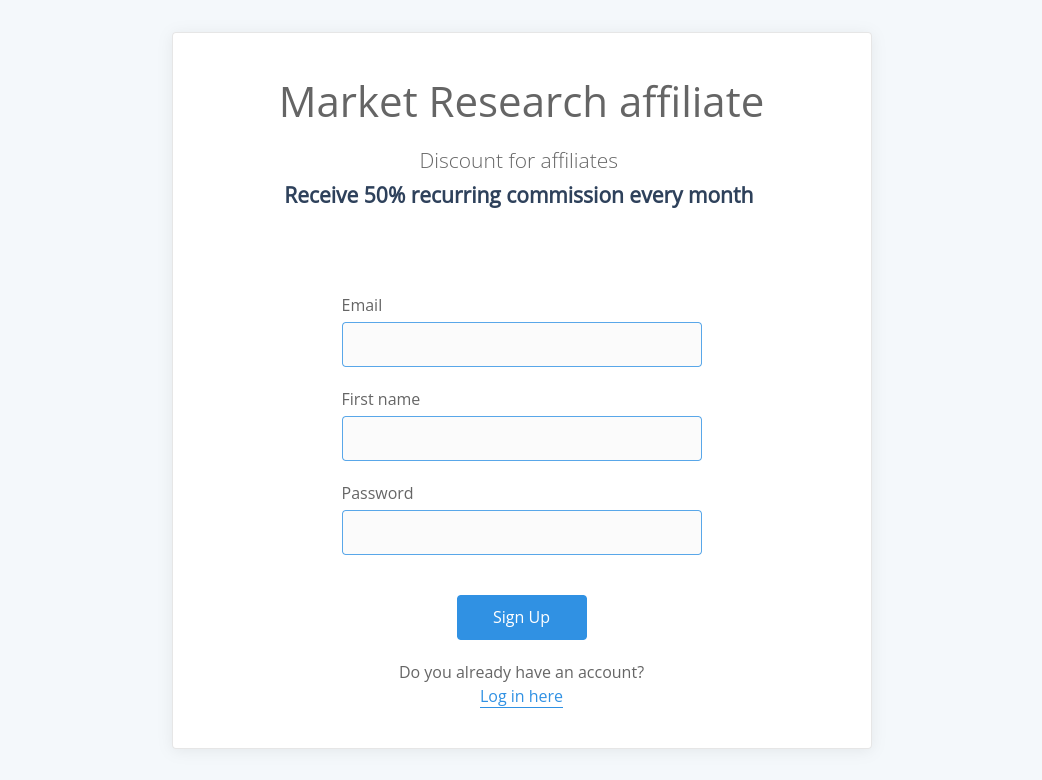 Newsletter affiliate
Receive 50% of the recurring commission every month
Basically, you get a revenue split, which seems fair to me as compensation for promoting/sharing the newsletter with others.
Sign up